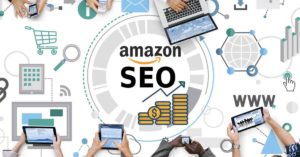 When it comes to SEO, the first thing that comes to mind is Google. The reason is quite obvious – it helps you drive an influx of customers, leads, sales, and profits. However, as an eCommerce seller, you have to compete with thousands of other sellers who are selling similar products like yours.
In such a scenario, it makes sense to leverage a popular marketplace like Amazon that had approx. 105 million U.S. Amazon Prime subscribers as of June 2019.
A majority of merchants selling on the Amazon marketplace don't have time to gain knowledge of Amazon SEO or the Amazon A9 algorithm. If you are one of those sellers who don't know how Amazon ranks products in organic search results, we've got you covered.
In this insightful and comprehensive post, we will not only educate you on making a powerful Amazon SEO strategy but also crack the A9 algorithm. Let's get started.
Amazon A9 Algorithm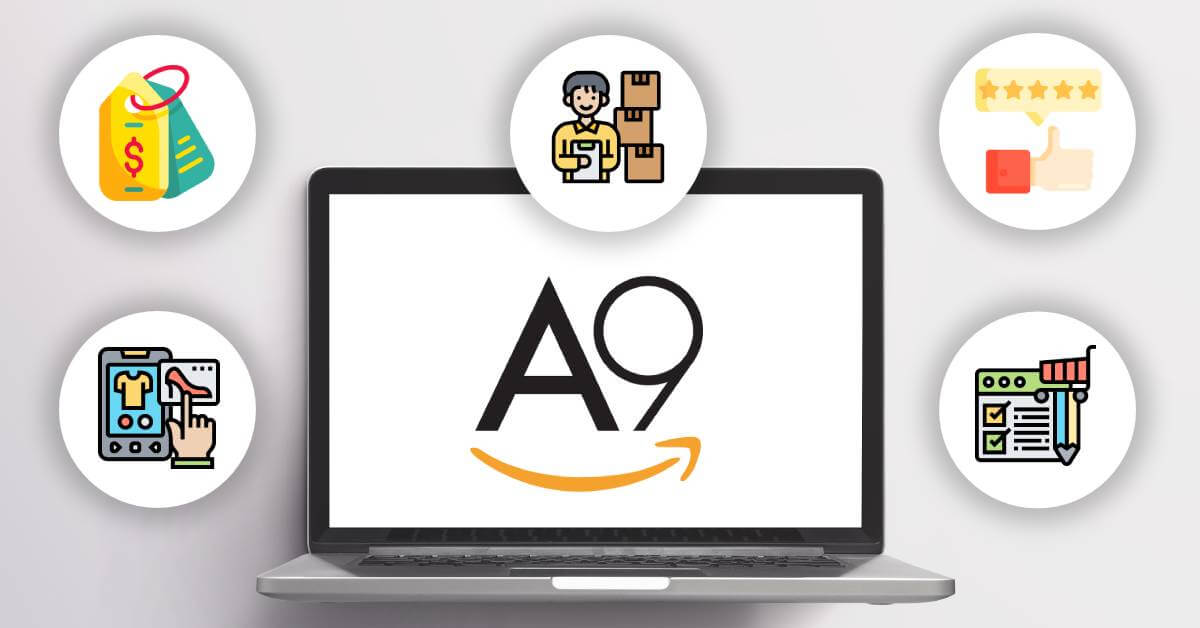 Similar to Google, Amazon uses an algorithm to determine the product rankings in organic search results. Albeit the ranking factors are not clearly defined by Amazon, the A9 algorithm considers some parameters to decide the product rankings in search results.
Here are some of them:
Product listings having strong sales velocity
High conversion rate
Pricing
Text match relevancy
Product availability
Furthermore, there are many other factors that have more or less impact on the product search rankings.
Here are some of them:
Amazon A+/EBC content
Product reviews and ratings
Fulfillment method,
Product images
These parameters will have a cumulative effect in your organic product search rankings. Remember, the key difference between the Amazon A9 algorithm and Google algorithms is that Amazon gives more preference to the sales velocity, since it is a product-driven search engine intended to drive sales and conversions.
Now, let's dive deep into the Amazon SEO strategy that will help you sell more in 2020 and beyond.
Amazon SEO Tips That Drive Sales and Conversions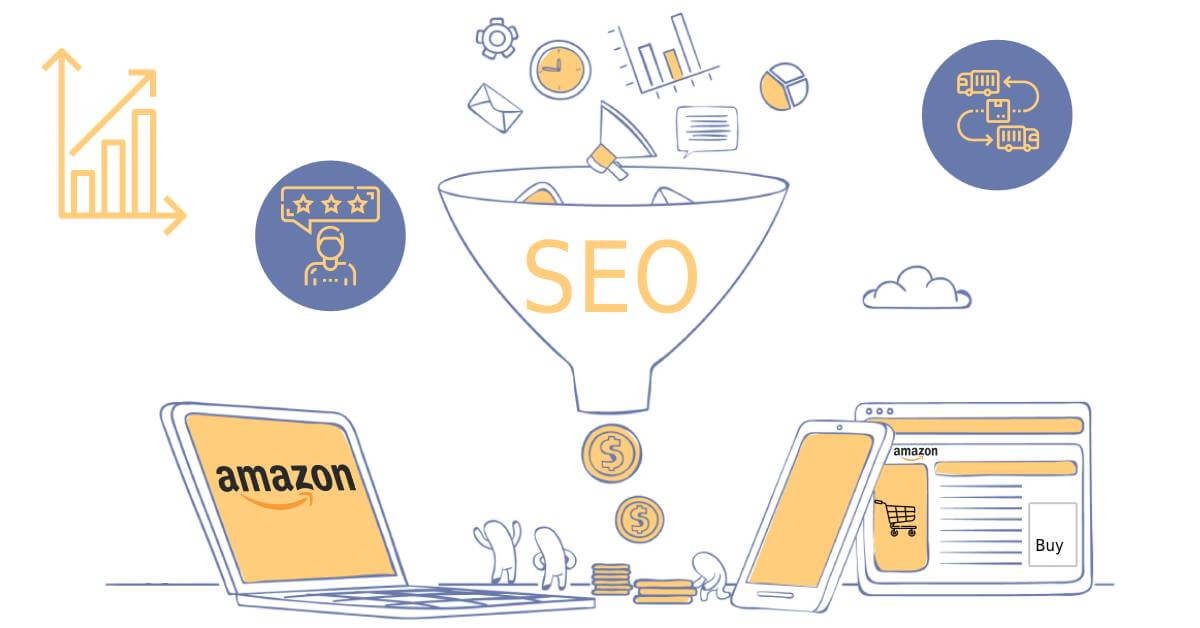 If you want to emerge as a successful seller on the Amazon marketplace, you must be well-versed with the intense competition and learn what works and what doesn't to outrank your competitors.
To help you out, we have curated a list of top 5 Amazon tips that will give a strong push to your stagnant sales and conversions. Let's look at them.
1. Keep Your Product Pricing Competitive
People love to find enticing deals when looking for products on Amazon. Ergo, it becomes important to do some research work and list your products at competitive prices, particularly if you are not selling unique products.
Having a price lower than your competitors can persuade buyers to make a purchase from your store. If you don't know how to monitor competitor's prices, you may hire Amazon VA or opt for Amazon SEO services from a specialized vendor.
Your Amazon virtual assistant can adjust your product prices in real-time, which not only allure customers but also drive your sales and conversions.
2. Choose FBA Over Other Order Fulfillment Options
On-time delivery of products is one of the pain points for sellers selling on the Amazon marketplace. Remember, if you can't deliver orders to customers on time, you won't survive in the competitive market for long.
Ergo, it makes sense to opt for Fulfillment By Amazon (FBA) program.
In this order fulfillment option, sellers have to send their merchandise to Amazon warehouse in advance and then Amazon takes care of packaging, shipping, return, refunds, and customer service on your behalf. You have to pay a fee to Amazon for taking care of order fulfillment.
Furthermore, by delegating this responsibility to Amazon, you can take out time to target other marketplaces by seeking help from a specialized eCommerce solutions provider. To ensure you're not shelling out oodles of money on the FBA program, it's wise to ship your best selling products to Amazon warehouse.
3. Always Aim For Winning Buy Box
Over 80% of sales on the Amazon marketplace go through the Buy Box. What's more interesting is that this figure is even higher for purchases that take place through mobile devices. Ergo, it is strongly recommended to aim for winning this coveted Buy Box that holds immense potential to boost sales and conversions.
The Amazon Buy Box appears on the right side of a product page and it allows customers to add products directly to their shopping cart. The sellers who own the Buy Box witness a significant number of sales and conversions.
To win the Buy Box, you have to comply with the guidelines laid out by Amazon which include pricing, product availability, shipping options, and overall performance of the seller. If you don't own the Amazon Buy Box, you may seek Amazon consulting services from an expert and brace yourself for a sharp hike in your sales.
4. Go For Amazon Advertising
Whether you are selling for years or a newbie on the Amazon marketplace, advertising on Amazon is one of the easiest ways to enhance the visibility of your products.
When you go for Amazon advertising, your products start appearing just before the organic search results. This accelerates your product sales and conversions. The best thing about Amazon advertising is that it uses the PPC model, which means you have to pay for the clicks on your advertisement not for the number of impressions.
If you're new to sponsored product ads, you may hire an Amazon PPC agency or seek help from an Amazon PPC consultant to optimize your ad campaign and make the most of it.
5. Encourage Customers To Leave Reviews
When it comes to driving sales, nothing could be more effective than leveraging customers' reviews and ratings. Today, over 80% of customers trust online reviews as much as the personal recommendations given by a friend.
That being said, you should encourage customers to share their experience after making a purchase from your store.
If you struggle in getting reviews and ratings from your customers, you may seek help from an expert that provides Amazon eCommerce solutions at reasonable prices.
Over To You
Undoubtedly, Amazon is a powerful selling engine. Having the right strategy at your disposal can help you outrank your competitors and rake in oodles of money.
Try implementing the result-driven strategies discussed in this insightful post to emerge as a successful seller. You may also get in touch with our certified Amazon experts who have vast experience and rich expertise in optimizing eStores on the Amazon marketplace.
Get in touch with our experts at info@team4ecom.com.