Halloween is almost here! People are getting ready to celebrate the biggest spook-fest of the year while eCommerce sellers are getting ready to mint that intent and boost sales. Additionally, for online retailers, it's a season of excitement and fear because the most significant sales peak of the year has officially begun. Every seller is trying to up the ante in the race to engage more consumers and secure more sales. So, you'll need a very well-thought-out Halloween marketing strategy to increase your store's sales on Halloween and the holidays that follow.
Here are some top-notch Halloween marketing tips to help entrepreneurs turn a tidy profit this year. The concepts aren't generic. Instead, they are clear, doable, effective, and easy to implement.
Case-Study: Halloween-specific Product Listing Optimization for a US-based eCommerce Merchant 
The client (A California-based eCommerce seller of apparel and accessories) was facing issues in improving listing visibility and SERP (search engine ranking position). They reached out to us a month before Halloween 2021, seeking listing optimization for a catalog of 1000+ products and a promotional strategy, hoping for visible results before the holiday season began. 

We established a team of 5 resources who audited the listings, modified pages with relevant content, researched and integrated the listings with appropriate keywords, edited product photos for a better visual impact, and optimized the product listing page. Another team of 2 was assigned to audit the client's current marketing plan, modify it for Halloween, and implement it. We created Google ads, social media campaigns, and ads on the eCommerce marketplaces where the seller had a presence and wrapped everything up within 2 weeks.
The client was able to generate 2X higher sales for the Halloween season as opposed to their last one. 
Halloween promotion ideas to sell more this festive season
1. Optimize product listings and offer attractive discounts
Product listing optimization is a proven idea to boost sales on an eCommerce store, especially when you also want to increase product visibility across search results. You can optimize your product listings by adding relevant keywords to the title and the listing copy, using high-resolution photos, highlighting key product features, and creating useful content. 
Additionally, you can offer attractive discounts and deals to mark the Halloween sale. Specifically mentioning Halloween offers on every product page will help visitors easily make a buying decision. For instance, if you have set-up exchange offers on specific categories, optimize those product listings accordingly to highlight the savings opportunity to the buyers. This will help you boost sales during the Halloween season.
Get product listing optimization solutions for eStore, online marketplaces, and websites.
2. Use quality product images
Product images are crucial as they are the only way online customers can evaluate the looks of a product. Therefore, enhancing the product images, changing their background to match a suitable theme, and optimizing them with the right meta tags are good ways to attract buyers during the festive season. You can also create Halloween banners and other visuals to enhance the overall look and feel of your product pages. 

Use relevant and high-quality product images that can attract and engage your customers and influence them to make quick purchasing decisions. However, during product photo editing, remember to comply with the image upload guidelines (size, resolution, etc.) of the eStore or marketplace.
3. Create an interesting & engaging look for your eStore
While you do not need to change the entire theme of your eStore (that could get time-taking and costly), you can add decorative elements to the store UI. The idea behind this strategy is to promote a holiday-feel and grab the consumers' attention. 

For instance, you can create a spooky welcome pop-up with a discount coupon for Halloween that appears whenever a customer first visits the store. Other options are banners on the homepage, creative and catchy CTAs, and chatbot optimization (if you have one) with a Halloween element. 
Win This Holiday Season With Greater Sales & Profits!
4. Stock up on Halloween items that sell the most
Product inventory management is essential to ensure you are ready to achieve good sales figures this festive season. While most marketing and promotional tips for Halloween will guide you towards getting good leads, you will face losses if those leads aren't converted right away. However, with a lacking inventory, the possibility of such an occurrence remains high.
You need to check whether your store has enough stock for the products that the customers are most interested in, like Halloween costumes, decorative items, Halloween-themed DVDs, games, toys, Halloween-themed jewelry, candies, make-up items, and party supplies. Stocking on all such items while avoiding the ones that hardly sell during the Halloween season will help you achieve a good number of sales figures this Halloween.
5. Add promotional campaigns to attract buyers
Creating and running promotional campaigns is a critical tip for Halloween. Ads help promote your brand and products quickly. Running such promotional campaigns by using different types of ads (display ads, video ads, AR ads, 3D ads) on various eCommerce and social media platforms will help attract and engage your target audience and increase the likelihood of conversion. 
However, to achieve that goal, you need to place great emphasis on the ad copy. Research the appropriate keywords and create relevant ad copies that can engage consumers. 
Improve your eStore Halloween sales quickly with multichannel eCommerce support services.
6. Send halloween gift cards to existing customers
Sending Halloween gift cards to your existing customers is a great remarketing tip for Halloween. This will increase the chances of repeat sales since email marketing is a proven way of recapturing new orders from people who have already bought from you. It will also increase the visibility of your deals and discounts. 
You can design creative gift cards, offer freebies or loyalty points, run a referral program, and use such other strategies to gain some sales.
Conclusion
Halloween consumer expenditure is anticipated to increase this year as well. The opportunities are bigger than ever, and online sellers must focus on creating the right strategy for Halloween if they wish to benefit from it. 
While the above-mentioned Halloween marketing ideas can attract customers and boost your sales, it is critical to pick the most appropriate sales ideas, especially when you are short on time. If you need more help or need professional support, you can call us at +44 203 514 2601, +1 585 283 0055, or write to us at info@team4ecom.com.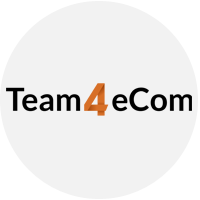 Brought to you by the Marketing & Communications Team at Team4eCom. Stay updated with the latest trends in eCommerce Product Data Management & Support Services along with informed articles, opinions, and interesting bits on the same.