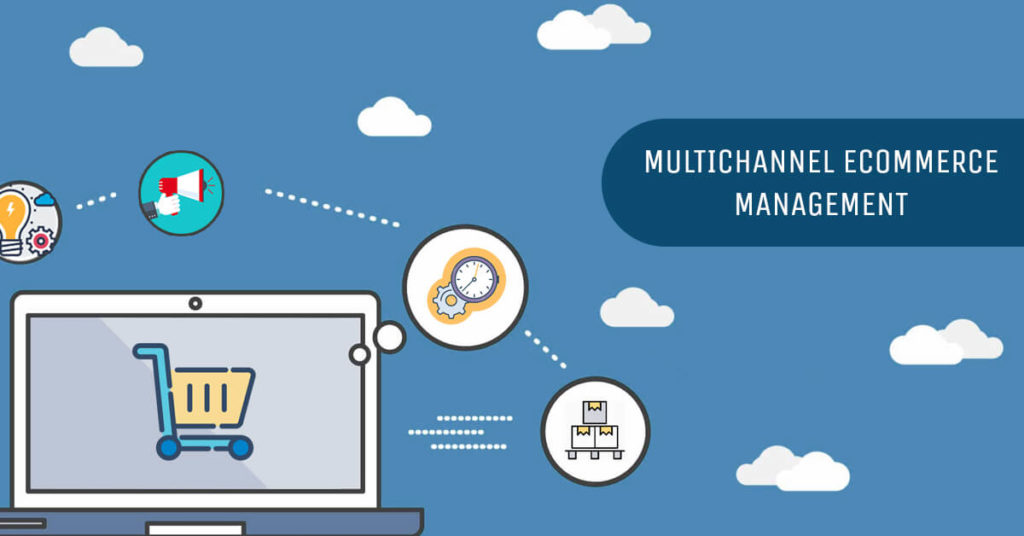 Most online sellers start their selling journey with one platform or a single marketplace. While that's the right thing to do, you don't have to limit yourself to just one. Why sell on just one when you can sell on multiple marketplaces? You might have a well-established eCommerce store of your own, but making your products available on multiple selling platforms can help you reach out to a wider customer base and increase your chances of making a sale.

Sounds great, doesn't it? But wait. Before you go in all guns blazing, there's a lot that you must learn about multichannel eCommerce management. And you will if you ask the right questions about it.

So, let's begin.
Why Multichannel eCommerce?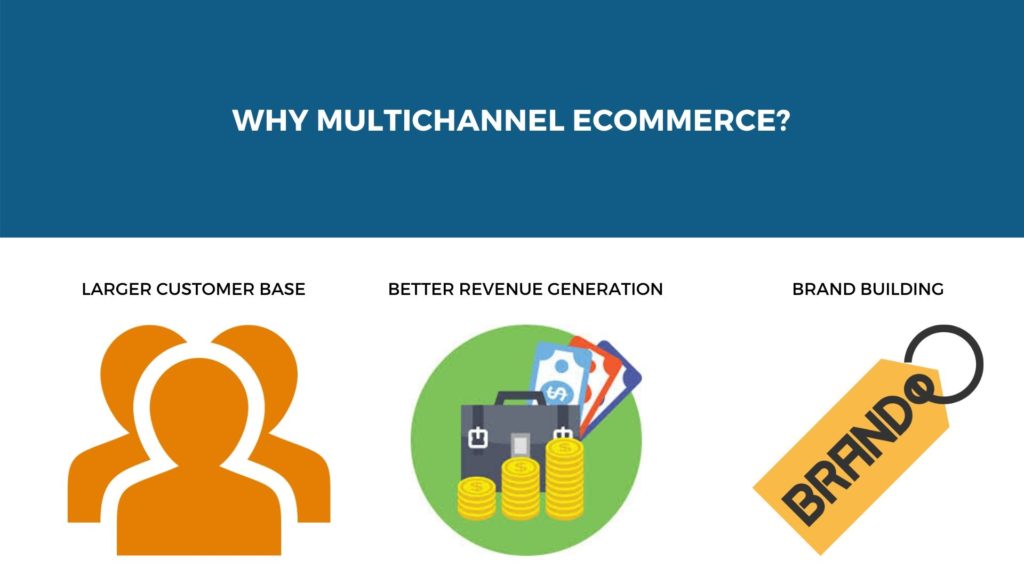 Larger Customer Base
Think about it. If you sell in one marketplace, you only have access to the customers who shop from that one platform. But if you sell on more than one marketplace, you find more customers and hence, build a greater customer base as you expand.

Better Revenue Generation
When you sell on multiple marketplaces and have a wider customer base, you'll definitely find some who are looking for exactly what you're selling. Also, the more exposure, the better the chances of revenue generation.

Brand Building
The usual buyer journey goes something like this: They want to purchase a product but they want it at a reasonable price. So, they search for it on multiple marketplaces, trying to find the best deal available. Now, if you have your products on different marketplaces, a customer who's flipping through recognizes your brand and feels comfortable investing in your product. Multichannel selling helps you build a brand name, which in turn, makes customers feel that they can trust you.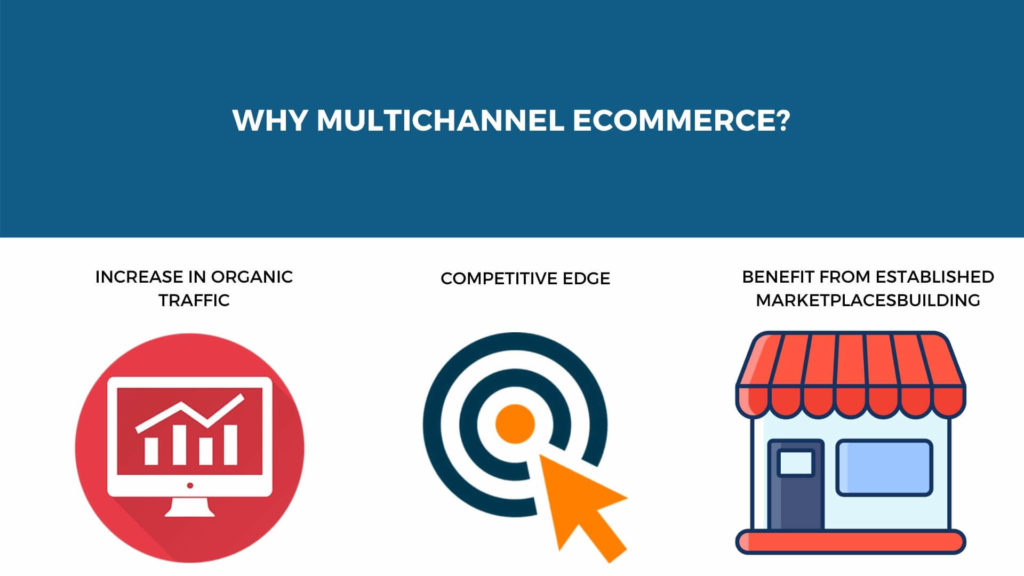 Increase in Organic Traffic
This is true if you have a dedicated eCommerce website of your own. When you sell your products on different marketplaces like Amazon, eBay, Etsy, etc., and manage to attract some sales by providing excellent customer service and of course, quality products, your brand gains recognition. Once it does, customers who trust you will then prefer buying from your dedicated eStore. This will not only improve your organic traffic but will also help you with brand building.

Competitive Edge
If you are on multiple selling channels, you have an edge over your competitors who aren't. It also means being in-line with the ones who are, hence, not missing out on opportunities. Either way, multichannel eCommerce helps you stay ahead of the competition.

Benefit from Established Marketplaces
Initially, you may not have enough budget to invest in a dedicated eCommerce store. But that doesn't mean that you can't get started. You can always take to the already established marketplaces like Amazon, eBay, Walmart, etc. These online marketplaces invest significantly in AI tools and machine learning development to understand user behavior. By listing your products on these marketplaces, you can benefit big time from their reputation and huge customer base.
Is It Challenging To Implement?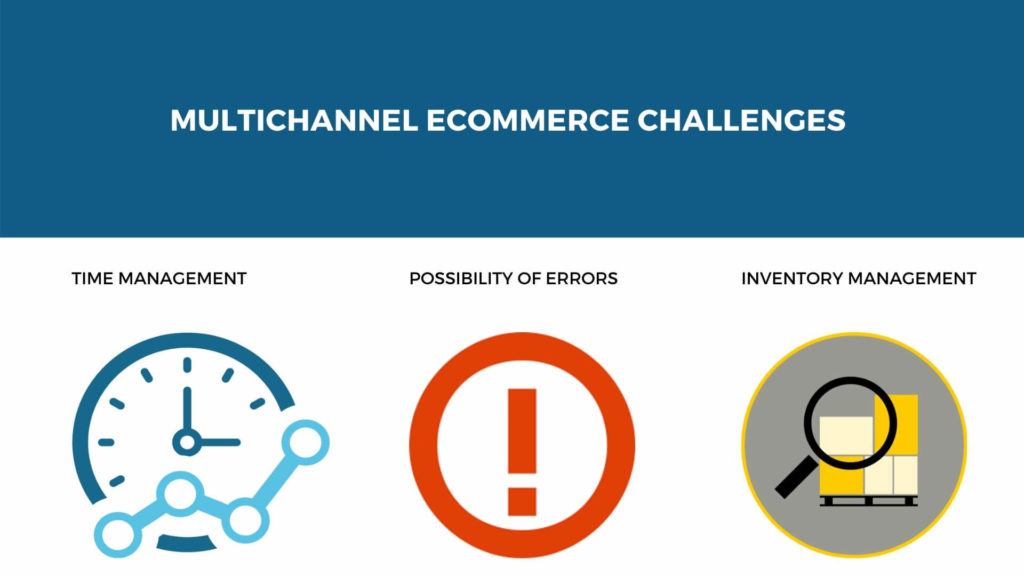 Yes, if you do it wrong. Multichannel eCommerce management does have a lot of advantages but it also comes with a lot of challenges. You need to take care of certain things if you want to avoid these challenges. For starters, you might be facing more than your share of challenges just because you're selling on the wrong channels. While your initial idea of diversifying by expanding to different marketplaces is a good one, choosing marketplaces without proper analysis of it could spell trouble. You must be able to choose the right marketplace based on your product type. For example, selling a computer part on Jet[dot]com could be a bad idea. If you were to do a little more research, you would know that Newegg would be a much better choice for it. Such analysis and extensive marketplace study are essential before finalizing your options.

The selection of wrong channels, however, may not always be the case. Here are some of the common challenges you might face if you get down to multi marketplace management.

Time Management
Managing multiple channels all at once will obviously eat up a significant amount of your time. You'll be logging into each of your marketplaces managing orders, product listings, shipping, inventory, finances, etc. managing all such activities require time and effort. Micromanaging all of these tasks takes your focus off of your core duties as a business owner, which is why most sellers outsource multichannel eCommerce management to experts.

Possibility of Errors
When you manage products on multiple channels and enter product data manually, errors are bound to take place. And you know what erroneous product data do to your sales.

Inventory Management
Keeping your inventory stocked and up-to-date across all your selling channels is not just time-consuming, but prone to errors and downright difficult. Multi marketplace management, in this case, must be outsourced to professionals who know how different channels work and can link up your inventory to all of them, error-free.

With the aforementioned challenges, multichannel selling may seem like a tough job. But if you select the right selling channels and choose the right service provider, it'll be a piece of cake.
What Are My Options?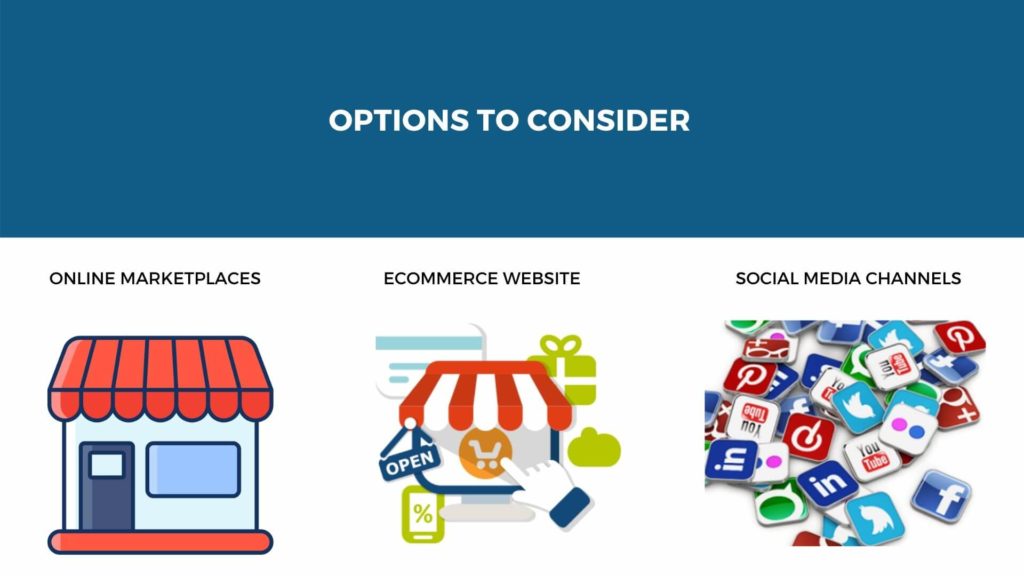 Now, the next big question that pops in your head would be what are these "channels" we've been talking about? Options are plenty. You just have to choose the platforms that rightly connect with your business theme and exposes your products to the right audience.

That said, here are some options for you to consider:

Online Marketplaces
Want to leverage an already established audience base and platform? Online marketplaces like Amazon, eBay, Etsy, Wish.com, etc. are the way to go for you. These marketplaces have millions of customers who trust and shop from them regularly. Getting your products listed on multiple platforms could help you get great exposure to a large customer base.

eCommerce Website
Sellers who focus on brand building and establishing a name for their brand in the market always have a dedicated eCommerce website of their own. When you have your own eStore, you are free to customize and personalize your website and the shopping experience the way you want. You can also have your own eCommerce store and at the same time, have the same products listed on the established marketplaces as well. Thus, multi-channel selling!

Social Media Channels
Social media is one of the most influential platforms for everything including eCommerce and online shopping. These days, sellers tag their products on Instagram and Pinterest to attract customers to their product pages. So, if you want to be a reseller, investing in social media channels is something you must not be missing out on.
How Do I Manage Multichannel Selling?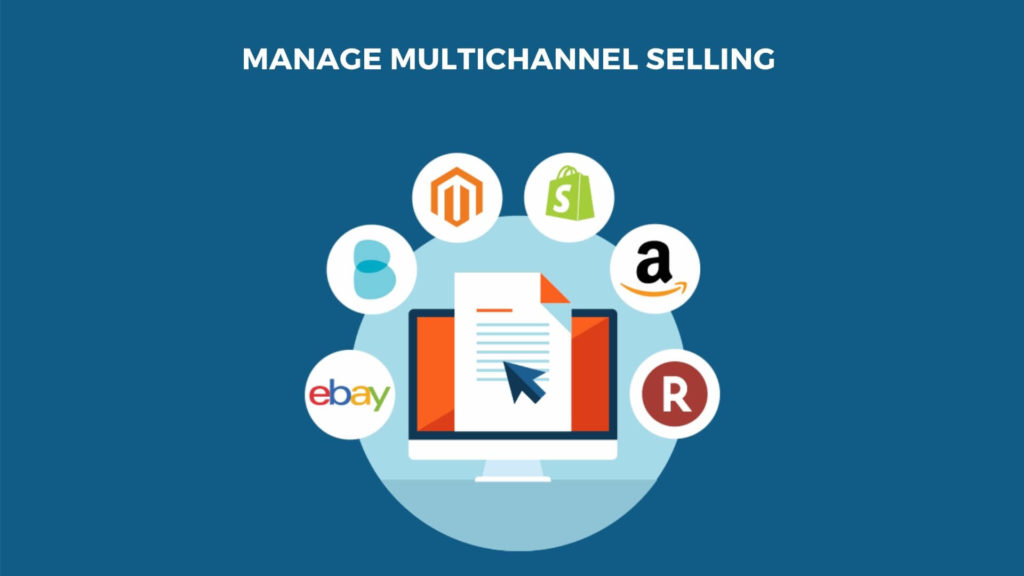 Your ultimate goal is to make more sales and earn better revenues, right? Keeping in mind the same, here are some multichannel eCommerce management tips that you must consider.
Choose the Channels Wisely
Whether it's an eCommerce marketplace, an eCommerce website, or a social media channel, you'll have to be very careful about what channels you choose to go for. Since our main focus is conversions, you'll want the channels that are the most profitable options for you. Analyze each marketplaces selling history and audience base. See if that matches your products and business theme. Choose the channels that expose your products to the right target audience.

Check Analytics Regularly
When you're selling on different channels, you're investing in them. You wouldn't want a situation where you're only investing but getting nothing out of it. To avoid such a situation, you must keep a close eye on Analytics and track how your products are doing on each selling channel. This way, you'll be able to track things at an initial stage and take actions, if need be, and make sure you're getting the most out of all your selling channels.

Understand Each Channel Deeply
Online marketplaces, social media channels, and websites operate and target customers differently. Before you start selling on any of those channels, you need to study the marketplace to understand the strategy that works on each. For instance, if you look into how to sell on Facebook marketplace, the answer will differ significantly from how you approach sellers on a website. You then must mold your strategy accordingly such to bag some benefits. 

Careful Inventory Management
As we learned earlier, one of the toughest challenges of multi marketplace management is taking care of the inventory. Having multiple products listed on multiple platforms and running out of items is neither good for your reputation nor your conversions. So, a very important step of successful multi-channel management is keeping your inventory updated and stocked at all times.

Don't Oversell
While having your products listed on multiple marketplaces is a great idea, choosing more than what you can handle isn't a wise choice. Say, if you sell on 8 different channels but don't offer impeccable customer service on either one of them, all your efforts might backfire and your conversions won't increase. Unhappy customers lead to fallen conversions. So, never choose additional channels over quality customer service.
Multi-channel eCommerce management requires an investment of time, patience, money, and genuine efforts. Once you get the hang of it, mastering different marketplaces will be the easiest thing on earth
Partner With Team4eCom And Sell More
Planning to sell on multiple selling channels but not able to finalize which ones? Well, all you need is some good guidance and expert help with multi marketplace management and you'll be there. Write to us at info@team4ecom.com to get started.