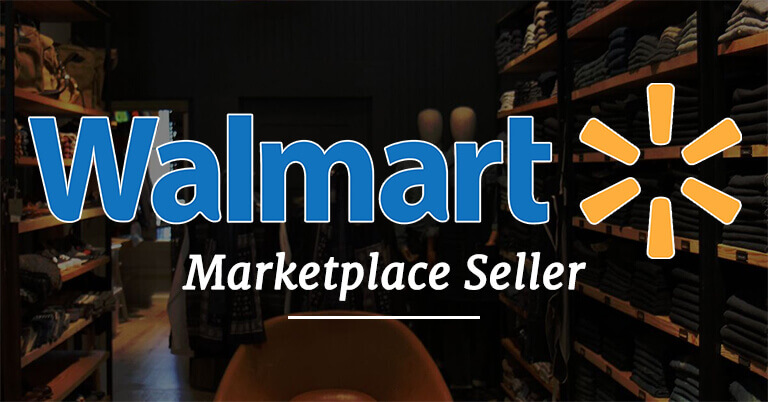 After major online marketplace players like Amazon, eBay, AliExpress, etc, the next one in line is Walmart. It only started accepting 3rd party sellers since 2016 and has become quite the rage now. Walmart receives around 100 million visitors on a monthly basis. Well, that's a fairly large audience base to expose your products to, right? And with the holiday season already here, the visitor traffic will probably go even higher.
But selling on Walmart isn't all that easy. The competition is becoming fiercer by the day and is sure to give the existing and new Walmart sellers a hard time. Luckily, there are many effective things you can do to make your Walmart eStore a success. It's even better if you're working on a new Walmart store setup.
Get prepping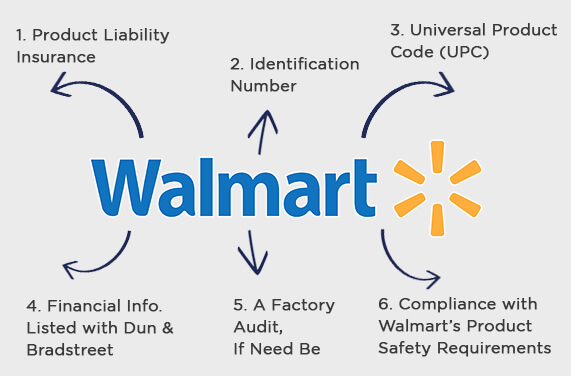 Walmart may have started accepting third-party vendors but it doesn't welcome sellers who are incompetent or have a poor seller reputation. Only the sellers with a verifiable history are welcome to sell their products on Walmart. So, before getting your products listed, make sure you're ready and equipped to meet Walmart's supplier standards.

Once all the legal formalities have been taken care of, you can then proceed to apply for a Walmart seller account and start listing your products, post-approval. That said, getting your products listed on Walmart is certainly a long and time-consuming process. So it will be better to outsource it to a company that offers Walmart product listing services.
Amp up your listing content
With millions of listings on Walmart, yours will only get noticed if it appears right on the top of the search results. And that'll happen only if Walmart's search engine is able to discover your product listing. Your product listing content has a huge role to play in this. In fact, Walmart's search engine works almost like Google. You'll just need to conduct detailed keyword research first to obtain a set of targeted keywords and then include them in your product copy.

So, once you're done with the keywords, you can start working on your product listing content.

Lengthy product titles are never good for the search engines and the buyers. Your titles must be short, crisp, and descriptive. Walmart considers a title length of 50-75 characters to be an ideal one. A title following this guideline is likely to rank higher in the search results and grab maximum customer attention. See if you can include one or two of your targeted keywords in it, further making your product listing SEO-friendly. Other than this, you must include your brand name, product name, size, important product attributes, and a pain point, if possible.

Come up with something unique
The intent is to make a buyer click on your product listing, right? Well, they'll only do that if your product listing offers something unique. For starters, your product title must stand out from the crowd. So, right at the time of Walmart store setup, make sure you come up with an attractive title. Say, your product offers something that not many other competitors do. For example, if you offer a watch that comes with replaceable straps, then it'll be great if you're able to mention this little detail in your product title. This will make your product title get noticed instantly.

Go for bullet points in the description
A big blob of text in the product description is more of a turn-off, regardless of how engaging it is. Presentation matters. If you replace that big blob of text with a readable structure like bullet points, it will be a lot easier for your customers to comprehend. Customers will be able to scan through your product description while retaining maximum product information. Thus, they'll be able to make an informed purchase decision in less time and with more ease.
Entice them with your product photos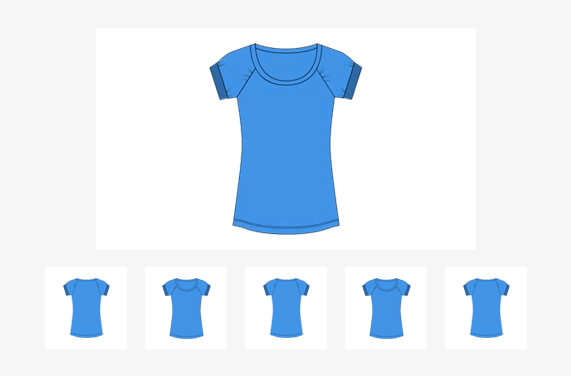 Since the customers can't physically touch or see your products, all they have is your product imagery. Your product photos are what attract the customers in the first place, which is why it is really important to include good ones.

Choose to go with multiple images
A single product image is never enough. There are multiple angles of a product and each of them must be shown using multiple images. Also, enabling the high-resolution zoom-in options will help the customers get a closer (and of course clearer) look at the product. Speaking of a clearer look, demo videos and 360-degree product images are both quite a rage nowadays. See if either is doable for your products. For best results, include product images showing:

Each of your product's primary features
Accessories, if any
How it is being used
Background = Plain white, always
The intent is to put up high-quality product images and stand out from your competitors. And it can be achieved if your photo background is plain white rather than a colored one. A colored background usually distracts a buyer whereas a white background accentuates your product's features and also makes your product picture look more professional.

Blurry, low quality, dark images reek of unprofessionalism, and never tempt a buyer to invest in your product. Shoot your product images under ample lighting using a high-resolution camera. To make them even better, get them edited by a professional to enhance their quality all the more.

Listing a product properly requires a lot of work. If you have a lot of products to handle, then outsourcing product listing to a company that offers Walmart product listing services will be a wise choice indeed.
Ace shipping to improve customer experience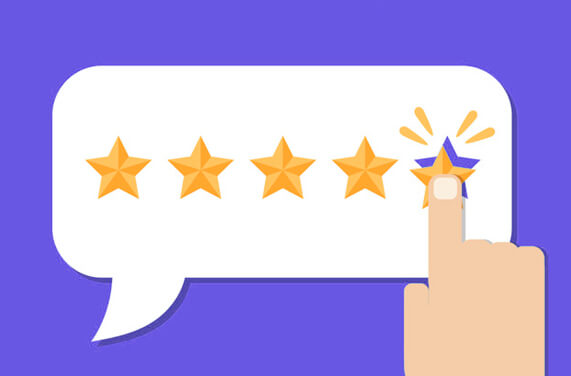 Third-party sellers are required to deal with shipping all by themselves. In this regard, the seller center dashboard allows the sellers to manage shipping and track the sales made.

Walmart has this new option for free two-day shipping. Enabling it could help bring your Walmart listings to appear at the top of search results.
If you offer free shipping for your products, your Walmart product listing would feature a relevant tag, indicating the same. So, when customers scroll down the product results and notice the tag, they'd instantly know which of the product listings are offering free shipping and will be more likely to go for it.
Keep your customers posted about the whereabouts of the products they order from you. Use emails and text messages to send follow-ups regarding the expected delivery date.
All product returns should be managed by you. Walmart demands a return policy of up to 4000 characters from all the new Walmart Marketplace seller account holders. It should explain your return process in detail.
It can get a bit complex to keep a record of your products, especially if you have a lot of them listed on the Walmart marketplace. Don't forget to set up an inventory management system to make things easier.
If you're a new seller working on Walmart store setup, then you can let go of the two-day shipping as it might not be feasible for you. Remember, it is important to set sensible and rather achievable shipping standards to avoid running into a bad customer experience situation later.
Price your products competitively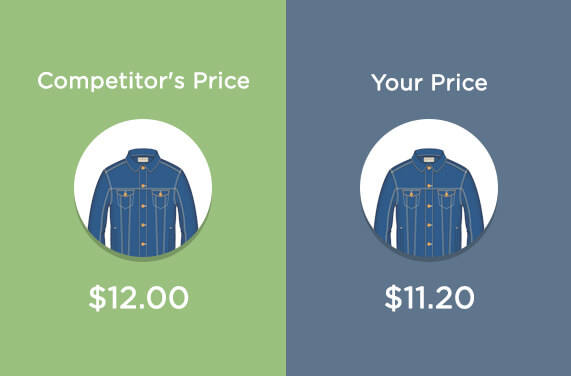 Product pricing plays a huge role in converting a visitor into a buyer. If you set it too low, you'll attract customers but will end up losing big time on profits. If you set it too high, you'll end up losing customers. The best approach? Competitive pricing! Conduct detailed competition research to check how your rivals have been setting the price and how often do they update it. Discover the factors responsible for their updates and draw some conclusions. Use these conclusions to set your product prices in a way that lets you make enough profit. Here are some more ways to use product pricing to attract customers:

Aim for the buy box. If your Walmart listing is Buy Box approved, it'll be easier for the customers to compare with other listings and make an instant purchase. Try to keep your prices low and offer incentives like free and fast shipping. Also, achieve and maintain a good seller rating by bagging a lot of positive product reviews.
Advertise your products to get maximum traffic for your listings. You can use any of the advertising options, including sponsored ads, native ads, banner ads, and organic searches to get your products noticed.
You'll be able to sell more on the Walmart marketplace if you successfully outrun your competitors and offer the best customer experience possible. All of the aforementioned pointers will help you make it big as a Walmart seller.
Make Team4eCom Your Walmart Listing Partner
Need help with Walmart store setup? Well, we have your back. Professional listers at Team4eCom have dealt with hundreds of listings and have the exact know-how of what works for Walmart. Avail our Walmart product listing services to get your products listed and managed in no time. Write to us at info@team4ecom.com to learn more about what we have to offer.