The holiday season is almost here, the season for consumers to shop more and businesses to sell more. For shoppers, holidays are all about great deals and irresistible discounts and for sellers, it's about sales numbers and profit margins.

Going by the trend, online sales during the holiday season are expected to surpass last year's records. According to an analysis by Adobe Digital Insights, online sales during the holiday season (November and December 2019) are set to touch a whopping $126 billion this year.

That's a huge number and it signifies a lot of purchasing potential. eCommerce  sellers and online businesses are gearing up to boost holiday sales for Black Friday and the entire holiday season. More people are comfortable buying online, compared to retail stores, which makes.the holiday season a golden chance for an online business to sell more and make higher profits.  
But how do you do that when the competition is stiff and almost every online store is ready to offer heavy discounts and amazing deals?

To help you reach high sales numbers for Black Friday, Halloween, Thanksgiving, and Cyber Monday, we have put together 3 simple tips for selling more in the holiday season.

Follow these tips to easily attract and engage your target customers and turn the holiday season of 2019 into a successful one for your online business –
1. Revamp Your Website Experience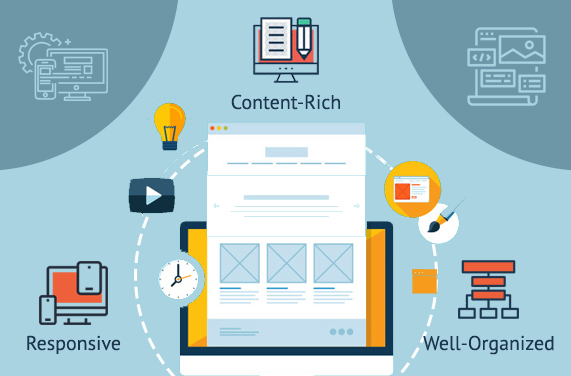 As tempting as it is to put your money on eCommerce marketing services, your marketing efforts will turn futile if potential buyers don't find your website 'good enough' to shop from.

So, what exactly is a 'good enough' eCommerce website? As an online seller, your website must check all the following boxes –

Responsive – it should be optimized both for desktop as well as mobile devices to offer a seamless browsing experience for visitors. If they can browse through your product catalog smoothly, they are more likely to buy from you.

Content-Rich – it should have banners, descriptions, reviews and testimonials to attract visitors and educate them. Good content can add an element of confidence and trust in your store. It is also good for your eCommerce website's SEO and visibility.

Well-Organized – it should have a proper catalog with accurate product listings to help visitors know about products and deals easily. If visitors face trouble finding what they are looking for, they won't think twice before going to your competitor's website/store.

These are just the basics of having a good eCommerce website or an online store. If you are aiming for more sales to boost holiday sales for Black Friday and the entire holiday season, you must get the basics covered first and then move further.

If you're yet to set up an eCommerce store, our advice to you is to get a professional eCommerce website design and developed to give shoppers a smooth experience.

Also, while you're at it, don't forget to spend time over listing optimization for the holiday season, more on that in the next tip.
2. Make SEO Your Secret Sauce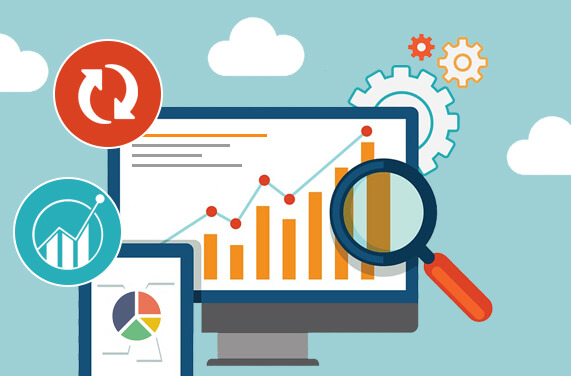 When it comes to holiday selling strategies for sellers, we cannot ignore the importance of having a well-optimized, SEO rich online store.

SEO can be your secret sauce to selling more products online this holiday season. Remember – just like you, other sellers will also be competing on deals and discounts, so you need a unique advantage that works for you.

The unique advantage you need is a solid SEO strategy. With an SEO strategy in place, your online store can –

Rank Higher
Convert Better
From writing a stellar website copy that converts to fine-tuning your product listings, you should aim for optimizing your product listings to convert more this holiday season. This way, you can expect visitors to easily reach your eCommerce website.

Higher visibility will lead to more people seeing and buying your products during the holiday sale season. Here are the focus SEO areas for an eCommerce store –

Product Titles
Product Descriptions
Product Features
Getting eCommerce SEO right is a long and tedious process, and sellers are bound to feel confused about how and where to start with. To make things easier (and faster) for you, we recommend outsourcing your eCommerce listing optimization for the holiday season to our experts.

From optimized product titles to properly maintained product catalogs, our services for online sellers and eCommerce marketplaces will help you stay ahead of your competition.
3. Market Your Store Smartly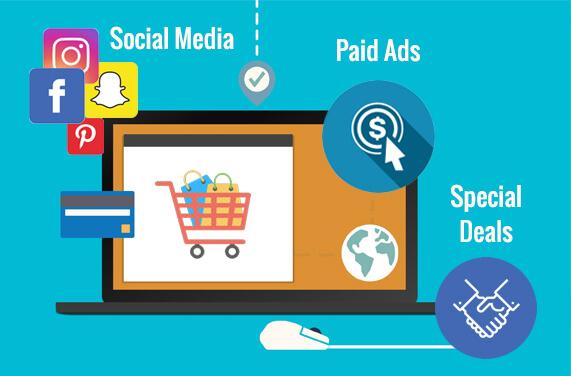 After you are done revamping your eCommerce website design and experience, and optimizing your content to be SEO friendly, the next tip in our holiday selling strategies for sellers is to market your online store smartly.

Why? Because like you, every other online seller and eCommerce store will be aiming to gain maximum share of sales during the holidays. The competition is going to be stiff, and the only way to stand out is to market smartly and attract people to your online store.

So, how do you do that? Here are three ideas you can try –

Special Deals: shoppers love to splurge on exciting deals and special offers during the holiday season. To attract them to your store, try running deals that are tempting to consumers. Unique deals will make it easy for them to shop from you and they'll even tell people in their circle. You can also offer free shipping or same-day delivery if feasible.

Paid Ads: one of the most popular holiday selling strategies for sellers, paid ads are highly effective to get your message out among the shoppers who are searching for what you are selling. The key is to plan your paid advertising campaign smartly to draw in bargain hunters and get a better return on your investment. Use a diverse mix to cover every online channel that your audience is.

Social Media: using popular social media channels like Facebook, Instagram, Pinterest, and Snapchat is a sure way to create a buzz about your exciting deals and discounts. Sellers have been using social media to boost holiday sales for Black Friday by letting shoppers know what they can expect and how much they can save on the deals and discounts being offered.

Marketing is all about telling potential buyers and shoppers about your store, your story, and your product offerings. Consumers are smart and they know businesses are fighting to get their hard-earned money. Ultimately, the smarter your marketing strategy is, the higher your sales and conversions will be during the holiday season.
Stop Guessing, Start Selling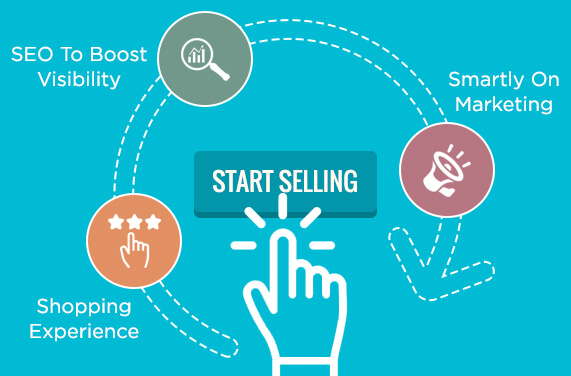 Black Friday, Halloween, Thanksgiving, and Cyber Monday will kick off the holiday season of 2019. With the right mix of marketing and strategy, every seller can attract shoppers and earn more profits.

Stop guessing and optimize your listings to convert this holiday season – just giving better deals and discounts won't cut it, your online store must attract and engage shoppers too. True, shoppers during the holiday season care most about how much money they can save, but they also care about a seamless, trustworthy and memorable shopping experience.

To conclude what we have discussed, here's what you need to do to boost holiday sales for Black Friday and other important dates during the season –

Provide a seamless shopping experience – let your users easily browse, navigate and learn about your online store and products.
Focus on SEO to boost visibility – catchy product descriptions, proper titles and accurate tags will help you to be found online with ease.
Spend smartly on marketing – create holiday marketing buzz with paid ads, try creative social media marketing, and organize word-of-mouth campaigns to attract shoppers.
These tips will help you attract, engage and convert visitors more easily than before.

Start utilizing our simple tips for selling in the holiday season and make this holiday season your most successful ever.

Boost Your Online Sales for the Holiday Season
Looking to revamp your eCommerce product catalog for the upcoming holiday season? Get in touch with us and get a complete suite of eCommerce data and catalog management services in one place. Save your time and costs, let our experts help you easily prepare for the holiday season.

Drop us an email at info@team4ecom.com and we'd be happy to discuss your requirements.