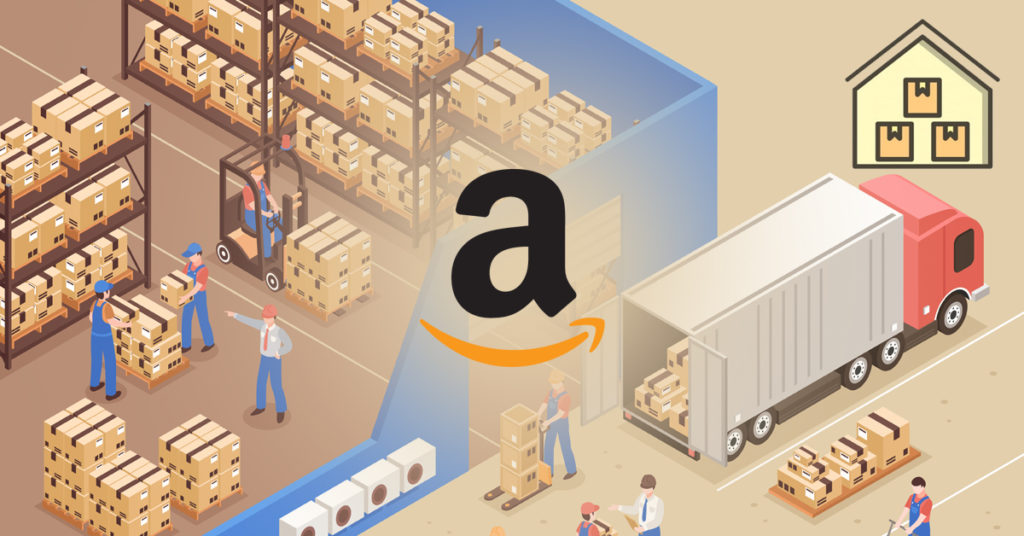 Amazon has restricted the inventory storage limits for all the sellers conducting business on the marketplace. Infact, sellers even received an email saying – "Your products will no longer be subject to ASIN-level quantity limits. Instead, restock limits will be set at the storage-type level."

As an Amazon seller, you must be curious to know everything related to this announcement and how this can impact the storefront owners in terms of Amazon inventory management. So, here's a detailed overview of what Amazon is actually up to and what it means for the sellers intending to conduct their online business on the marketplace. But first, let us throw some light on what actually happened.

FBA inventory storage limits reduced
On 24th May 2021, every seller who logged into their Seller Central accounts noticed a significant reduction or you can say, an adjustment in the maximum limit set for their inventory. Infact, almost all of them received an email informing them about the sudden restriction on the oversized restock limits. Amazon laid down a complete breakdown of new inventory storage policies. The sellers were taken aback and faced various issues due to this. All those Amazon sellers who had been managing their inventory through FBA (Fulfillment By Amazon) witnessed a reduction of inventory limit to half or even worse. With a drastic drop in the inventory capacity overnight, that too without any prior notice or warning for that matter, Amazon sellers were in a blow.

The type of storage

Based on the attributes of the products, Amazon decides on the type of category your products will go in. Out of the six distinct categories laid down by Amazon, it is not up to the sellers to decide on a particular category. There is a certain storage process that is being followed by every product type, and that classifies the criteria for products.

The criteria for the inventory limits

While sellers previously had the leverage of having unlimited inventory storage volume, but, for now, they will have to maintain a certain storage limit for their every product as per the revised policy. With the new storage limit and restock limit policies formed by Amazon, it becomes imperative that it is being adhered to. The major factors that impact the storage limits of products offered are:

The current fulfillment center capacity
The past IPI (Inventory Performance Index) scores
The sales volume
Amazon suggests selling the available inventory and maintaining a low inventory level to ensure that the inventory is always below the maximum limit as prescribed by Amazon for the products. But, it is quite tricky, don't you think? Sellers are in a rather tight spot given the new storage limits. However, with a little help and support from a professional Amazon Virtual Assistant, you can make things right and stay afloat in these trying times.
Now, why is Amazon restricting the storage limits? Let's find out!

Why did Amazon put a restriction on the inventory storage capacity?
So, why have these changes been made? Here are some useful insights enlisted for all the Amazon sellers out there:

The intent of setting an FBA program was of a distribution center, but, as of now, it is being rather utilized as a storage facility.
Due to excessive stocking, Amazon decided to set a maximum limit on the storage units being stocked up by the sellers. However, now after the new storage limit policy, many restrictions have been imposed on the use of inventory.
A little retrospection into last year's pandemic situation and the overwhelming costs involved has led the eCommerce giant to take this harsh step. No wonder it has been quite a turbulence on the seller front.
Amazon has always been quick in notifying and updating well in advance about all of its updates and announcements. This time it was clearly a shocker for the sellers and Amazon expected them to adapt to this change quickly.
With this drastic change, sellers won't be able to stock their bestselling products due to unused inventory (or rather unsold inventory) already piled up with them. It is as if Amazon is indicating sellers to increase their sales volumes so that they could increase their inventory storage limits. Fair enough, is it?
Whether you are overstocking or understocking, it will have the same impact on the sellers.
With these new storage limits, sellers will have to manage and monitor their inventory levels very closely and not be stuck in the stock-out cycle much.
To conclude, this new storage limit policy has been laid down by Amazon for sellers to manage their inventory more efficiently and swiftly. So, effective Amazon inventory management is what sellers must look out for. Opting for Amazon virtual assistance services is a viable thing to do in order to sail through this new change without a hitch.
Now, let us discuss what this sudden change in the storage limits means for an Amazon seller.

How does it impact the sellers?
This new policy is somehow a big blow for the sellers, compelling them to switch to external warehousing, which is expensive as much. Let us have a look at how the sellers doing business on the Amazon marketplace get affected by this unexpected turn of events.

Now that the sellers can't move their inventory as they have already reached their maximum limit as per the new policy, it becomes imperative to know how sellers get impacted in such a circumstance. So, who are the ones that are most affected by this storage limit policy? Here they are:

Sellers possessing an overstocked inventory
Sellers offer products that are seasonal in nature such as home improvement products, sports equipment, gardening tools, patio, etc.
Sellers having Prime Day inventory in stock
Sellers already dealing with stockouts ( the most impacted sellers)
Sellers awaiting other big events such holiday season, back to school, and so on
To say the least, Amazon sellers will have to go a long way adapting to this policy and adjust to the supply chain.

Wrapping it up
Amazon's FBA inventory storage limit policy is here to stay (for some time at least), and you, as an Amazon seller, must focus on keeping your inventory levels in check. Otherwise, you won't be able to stay afloat.
Though this change is entirely inevitable, what you can do is hire dedicated Amazon experts from Team4eCom and sail through this difficult time with ease. Our well-trained team of proficient specialists offers round-the-clock Amazon seller support and assistance to manage your inventory levels and make every big event a success for your Amazon store. Get in touch with us at info@team4ecom.com to get started.