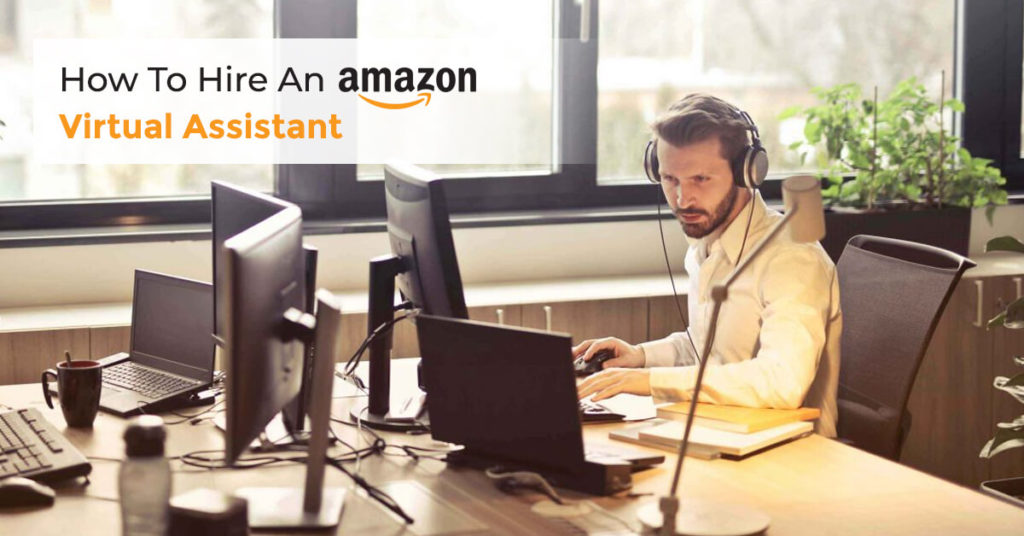 Within a month of its launch, Amazon generated $20,000 per week. Within two decades, it became a household name in the eCommerce industry, serving millions of shoppers. Today, as the world's largest online retailer, Amazon provides sellers, across the globe, with a similar shot at success.
However, the eCommerce industry isn't the same as it was in 1994 – when Amazon started its operations; it has drastically evolved ever since. Present-day sellers have their hands full. From managing inventory to monitoring views to resolving customer queries to keeping a check on the sales tab, they have their tables full. Considering the circumstances, Amazon Virtual Assistant has surfaced as one of the perfect solutions to sellers' woes.
Let's start with the basics.
What Is an Amazon Virtual Assistant?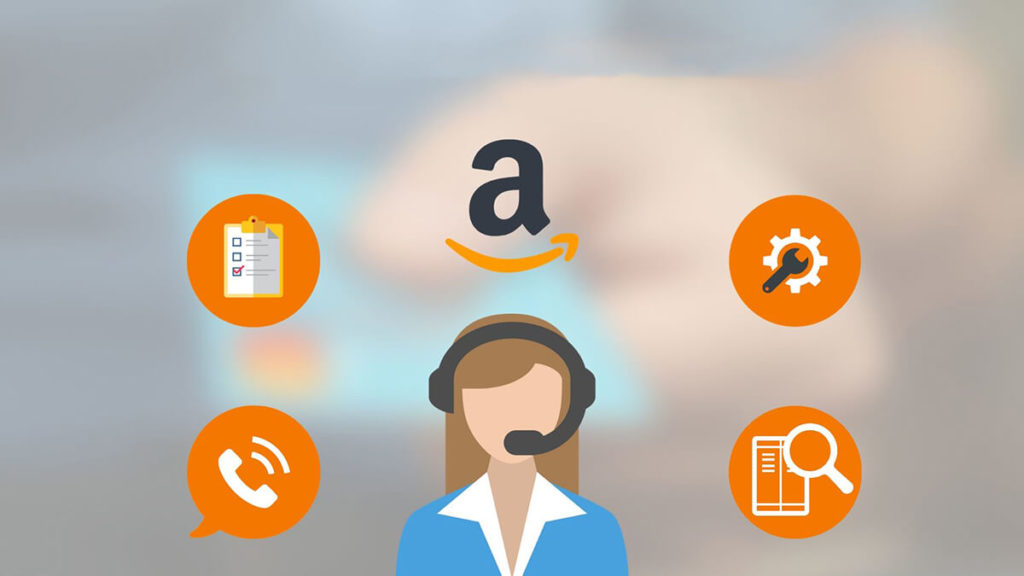 In layman's language, an Amazon Virtual Assistant is a remotely working resource who can-
Help in managing your Amazon store
Handle a variety of tasks
Work from anywhere across the globe
Depending on their knowledge, skills, and experience, a virtual assistant can be used for different purposes. For instance, you may hire a VA for tedious activities like Amazon marketing, data entry services, or product photo editing. You may also use them for critical tasks like data analysis or research.
It wouldn't be wrong to say that virtual assistants are a much-needed intervention for most businesses.
What Can A Virtual Assistant Do For Your Amazon Store?
VAs are nothing but an extension to your on-site employees. Ideally, they can do everything that a regular employee of a similar capacity can. However, they are typically utilized for tedious or time-taking tasks, thus allowing businesses to redirect their focus on grabbing new opportunities.
That being said, here's a list of the top 4 tasks that a virtual assistant can take care of.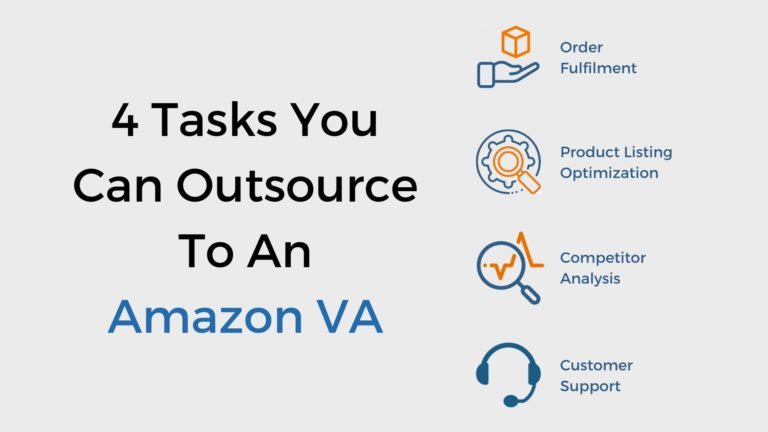 1. ORDER FULFILLMENT
Order fulfillment is the process of receiving, processing, and shipping orders to the customer. It's a cumbersome and time-consuming process that involves several steps and thus has a high opportunity cost for businesses. Amazon offers several choices to sellers when it comes to order fulfillment.
Drop Shipping: Here the focus is on selling items. The manufacturer handles inventory, labeling, shipping, and delivery.
Third-Party Fulfilment: Here you buy and stock the inventory while focusing on sales. However, the task of storing the stock and shipping is handled by a third-party logistics partner.
Self-fulfillment: This involves selling, storing, shipping, and handling product returns as well.
Fulfillment By Amazon (FBA): Here Amazon handles picking, packing, shipping, and order-related customer communication.
Choosing any of these involves a lot of consideration. Several aspects such as Amazon FBA fee, storage costs, and warehouse rents among others must be weighed before choosing a fulfillment medium. That's where an Amazon VA can come in handy. They can take care of inventory, order entry, warehouse management/collaboration, shipping, invoices, and customer support for orders.
2. AMAZON PRODUCT LISTING OPTIMIZATION
Through SEO, Amazon product listings can be manipulated to

Improve search rankings
Drive more traffic to your store
Increase visitor count and conversion rates
There are five major elements in any Amazon product listing – Title, Description, Images, Features, and Reviews.
Specific rules must be implemented to utilize each to its best capacity. For instance, the primary product image must have 1000 or higher pixel dimensions. As per Amazon SEO, a product title with keywords and features performs better than one without. Using bullets to emphasize product features also works well. The description has to be concise, light, and filled with accurate details. And, highlighting the most positive reviews results in more purchases.
To sum it up, your Amazon product listing will perform well if you focus on-

Keyword integration
Number and quality of images
Content for product title and description
Product page layout
Vetting the reviews and ratings and throwing focus on the best ones
Hiring a VA, that has expertise in product listing optimization & Amazon SEO, can considerably help you save time and increase sales.
3. MARKET RESEARCH AND COMPETITOR ANALYSIS
eCommerce is all about knowing where your potential customers are and what they want. This helps fuel strategies to market your product and enhance reach and conversion rates effectively.

Here's what you can learn from market research and competitor analysis-
Your competitor's strengths and weaknesses
The quality of their product pages
Reviews and responses to their brand
Their target keywords, ad campaigns, and marketing efforts, etc.
Market research helps you get an insight into what your competitors are doing and how that's affecting their profits. You can further use these insights to optimize your Amazon product listings and create more profitable campaigns.
While the results of Amazon competitor analysis are indeed beneficial, it is a long and tedious process in itself. Delegating it to an Amazon VA saves your time. Meanwhile, you get actionable insights to act on. It's a win-win!
4. CUSTOMER SUPPORT
This is one area where hiring a virtual assistant pays off the most. Amazon aspires to be the top-notch customer-centric company worldwide. It has designed its policies and regulations in a way that makes shopping easy, smooth for customers. Needless to say, sellers are expected to do the same.

Given the efforts and time required to drive your Amazon store towards growth and profit, you might not be available every time a customer leaves a review, asks a question, or sends a message to your seller account.
Luckily, an Amazon VA can help you here.

Create appropriate email responses to customers
Monitor user messages across seller account and social media
Answer user questions in real-time
Review customer feedback and respond to them
Bring negative feedback to your attention
Update the FAQ section on your product page
Tactfully manage angry customers and their complaints
This will not only help you in maintaining a long-term relationship with your customers but enhance your brand image as well.
What Are The Benefits Of Hiring An Amazon VA?
Given all that an Amazon virtual assistant can do for you, it's only natural to be skeptical of trying something new. That's why we've put together some information to help know how powerful hiring an Amazon VA can be for you: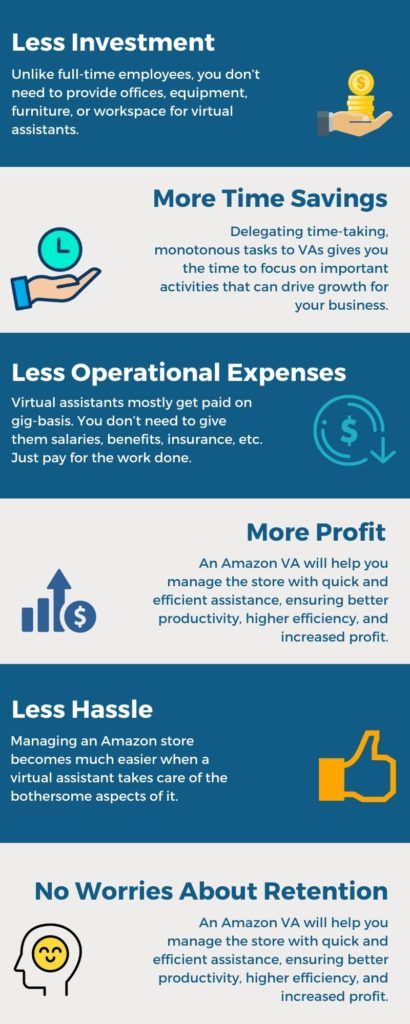 Of course, as a business owner, you will initially have to spend time and money in recruiting an Amazon VA with the right skill set. However, the ultimate profits, tangible and otherwise, outweigh the costs involved.
4 Steps To Hire The Right Amazon VA
No matter what shoes you're looking to fill, there're perhaps hundreds of virtual assistants for it. The trick lies in finding the right person with a relevant skill-set, experience, & expertise, and engaging them in time.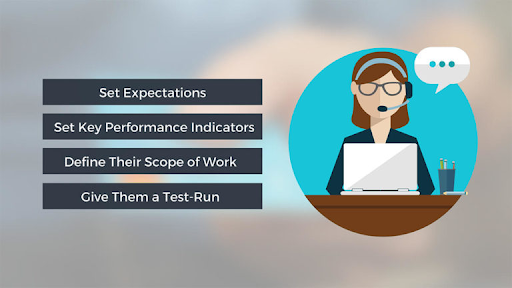 1. SET EXPECTATIONS
Before doing anything, determine the root cause of your requirements. Why do you want to delegate a particular task to a virtual assistant?
It's a low-value activity
It takes too much time to complete
You dislike doing it, or
You/your team don't have the necessary skills for doing it
Asking these questions for every activity under consideration will help you determine the tasks to be assigned to a virtual assistant.
2. SET KEY PERFORMANCE INDICATORS
It's easier for the virtual assistant as well as you if things are sorted from the beginning. So, make up your mind about how the Amazon VA will be evaluated. Clarify things like-
Number of hours they would work for
Goals they are supposed to achieve in 1 month/quarter/year
Tasks they would be responsible for
Their rates and payment criteria
Communication rules, check-in constraints, etc.
Progress report format and process
3. DEFINE THEIR SCOPE OF WORK
The biggest mistake eStores make with their Amazon VAs is not defining the complete range of duties.
For instance, let's suppose you hire a virtual assistant for Amazon data entry. You expect them to upload all product details in a listing. You also expect them to write creative, keyword-optimized product descriptions. Except, you don't communicate this to the VA but simply assume this is something they should be doing. The result- a mismatch of expectations and deliverables. A waste of resources and revenue.
Thus, define the minutest responsibilities and spell it out to them to avoid any confusion.
4. GIVE THEM A TEST-RUN
Giving the applicants a trial test is a good practice. It helps you figure out if they are redundant, careless, faking their expertise, or simply incapable. At the same time, it acts as a buffer between your requirements and their delivering capacity. It gives the virtual assistant an idea about the service & quality you expect.
Here's a golden rule for you- Don't expect the virtual assistant to create revolutionary results ASAP.
Once on-board, train them on your Amazon store's unique selling propositions. Give them some time to see your business as you do. Let them align their skills with your objectives. Then, sit back and watch the magic unfold.

Get Started with an Amazon Virtual Assistant Today
Team4eCom has a versatile band of highly skilled virtual assistants for Amazon. Our VAs form an efficient team with wide-ranging specializations and a proven record of credibility and success. The biggest advantage- you can delegate most of your responsibilities to them, including data entry, Amazon marketing services, data extraction & validation, etc. Let our virtual assistants help scale your Amazon store and lead it to new horizons of success. Just drop your requirements or doubts at info@team4ecom.com.