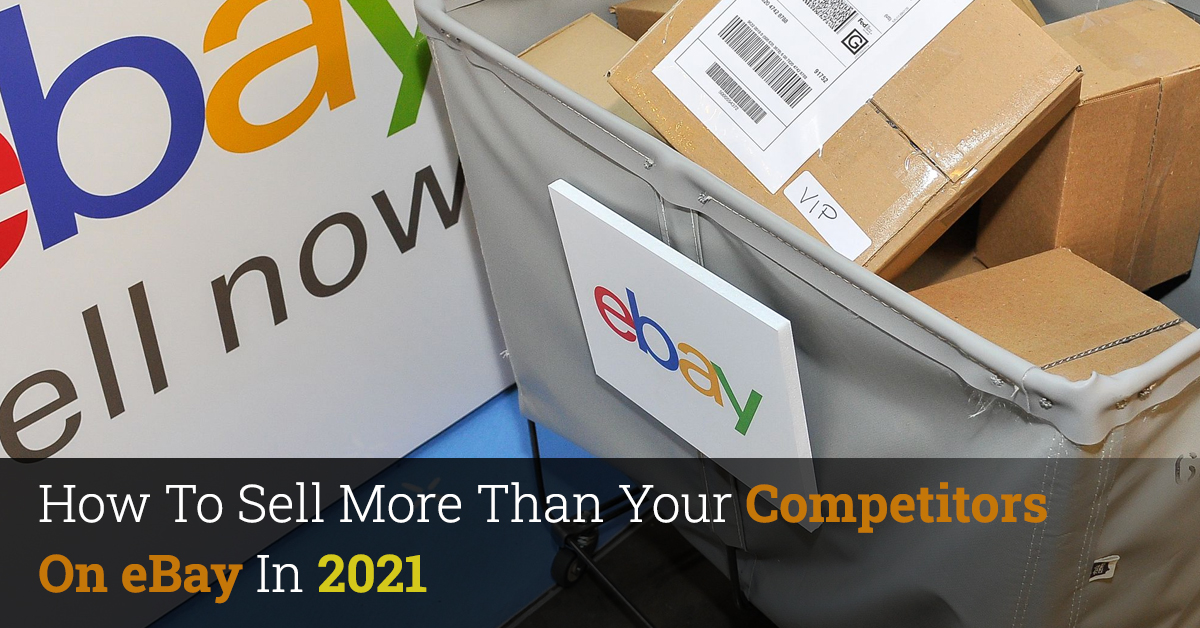 Selling on eBay and making money isn't rocket science. That being said, eBay sellers need to be consistent in their efforts to optimize listings. Optimizing basically helps in increasing the exposure of your products and brand on the search engines as well as eBay. The intent should be to employ effective ways to attract potential buyers with the right eBay listing optimization process.

Here we will discuss the various eBay selling tips that will help you outrank your competitors, sell more, and bring in more conversions in 2021.

So, how can you drive your potential buyers to your product pages and convince them to make a purchase? Read on to know!
1. Enrich your eBay listings with all the relevant keywords and phrases with a high search volume. You must know the difference between generic keywords and long-tail keywords.
Generic keywords are rather simple and highly competitive in nature.
Long-tail keywords are more specific and meant for a narrow search with a rather low competition level.
In addition, elaborate about the product you are offering and highlighting the prominent features and benefits. Make sure you keep the description short and crisp.

2. Provide your target audience with complete information about your products, their features, specifications, benefits, uses, and so on. Make sure you complete the product details and give accurate information wherever necessary. Infact, by writing the details section properly, you may end up matching with your prospective customers' search results, isn't that amazing!?
eBay usually uses keywords listed in the details section to match each prospects' search. So, make every word count!

3. The product title is another aspect that needs attention. As an eBay seller, it is important that you incorporate all the relevant details in the product title. For instance, you can include the color, size, model number, brand name, variants available, and other crucial information for your target audience to decide whether they want to purchase the product or not.
Optimize eBay listings by creating a perfect product title and take a step further by driving a more relevant audience to your product page.

4. While you focus on other crucial things, don't forget to incorporate UPCs (Universal Product Codes) or ISBNs (International Standard Book Numbers) whenever you can. These are basically used to give a unique identity to your products and also allow better discoverability of your products. This way the relevant audience will be able to easily find your products on search engines.
eBay provides an exclusive space to sellers for writing these unique codes. You must make sure that you utilize the designated fields to the fullest potential.

5. Giving free shipping to your customers? Well, why not!?
If you haven't already thought of offering free shipping to your regular customers, it's high time you reconsider your shipment plans. The eBay platform can and may give preference to sellers who offer products with free shipping. So, plan on making your shipping free for your customers in order to increase your brand's exposure and stay in line with your competition.
6. Another method to optimize your eBay listings is to allow returns. Returns are meant for eBay users and not for search engines. Create a return policy for your customers if you haven't already or simply make required alterations to your existing return policy to make it easier for your regular customers to return the products ordered by them. eBay favors the sellers offering products with a return policy attached to them.
There is no harm in offering returns to your customers. If your product description is well-written and the photos display all the intricate details, then the customers may not even have to return anyway.

7. Photos have a lasting impact on a potential buyer. With two or more product photos (the more the better actually), you can get more clicks than you might have imagined! Using more product images means giving more clarity to prospective buyers to decide and make an informed purchase decision.
Descriptions are for knowing what the product is all about and what benefits it offers to a user along with the various applications of it. On the contrary, images will give an overview of how the product looks and whether or not it meets the expectations of a potential buyer. Just a description won't be enough to convince the buying audience to make a purchase.

8. A lot of new sellers try to sell the most expensive items present in their catalog first. This is an entirely wrong approach. A seller must first sell relatively less expensive items and get a positive response from the orders placed against your offered products. Once you have a couple of positive feedback in your brand portfolio, you can then move forward to sell and promote the expensive items.
This approach will give your brand a boost at an initial stage and with a relatively lower risk level. When the buying audience has a look at the good feedback that you have received against your products, you get to gain more trust and credibility for your brand. And probably then you can move ahead with your expensive range of products. After all, building trust is extremely important when it comes to selling products online.

9. Offering special discounts and customized coupons is another way to increase the visibility of your products. Almost everyone wants a bargain, be it for a small purchase or for ordering something extravagant. Take full advantage of promotions by developing custom coupon codes for different types of buyers and giving special offers and discounts to the ones who are always up for a bargain. You can easily create them using eBay's Promotions Manager.
Offering deals and discounts from time to time keeps the buying audience engaged and encourages them to even spend more while the offers are still on.
As an eBay seller, you can do a lot of things to improve the visibility of your eBay store. For instance, you can offer free shipping to regular customers or to first-time shoppers who spend more than a certain order value. In addition, you can also offer BOGOF deals by fixing a minimum order-size discount. Discounts or price-cuts can also be offered to move inventory of certain products that have not been sold much.

10. Email marketing is another amazing way to boost the visibility of your eBay store. eBay provides a plethora of features to keep buyer engagement intact. You can get in touch with your first-time buyers via email after they make their first purchase.
Use email marketing to engage your prospects by subscribing to your newsletters and receiving the latest product updates on a regular basis. eBay's email design tools can be used to build stunning newsletters for periodic distribution.
The above-mentioned tips will help you master the eBay listing optimization process, improve the overall visibility and make more sales.
Seek Professional Help
If you intend to sell more than your competitors, we suggest you hire a professional eBay listing company. Team4eCom offers end-to-end eCommerce support catering to diverse industry verticals with our highly skilled resources. Know more about our services by connecting with us at info@team4ecom.com.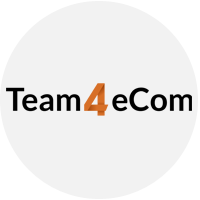 Brought to you by the Marketing & Communications Team at Team4eCom. Stay updated with the latest trends in eCommerce Product Data Management & Support Services along with informed articles, opinions, and interesting bits on the same.