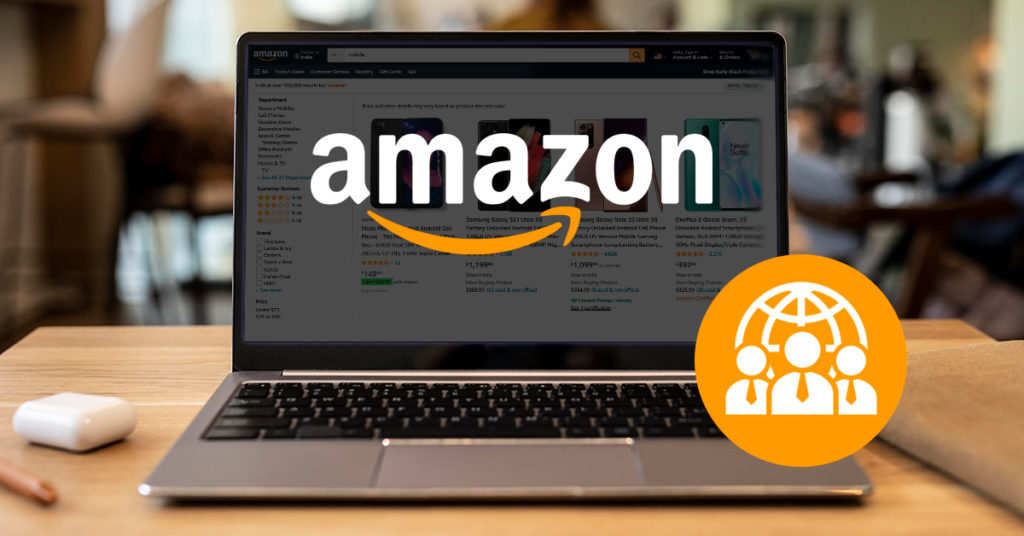 Table of Contents
Have you ever wondered why some products always show up in Amazon searches whereas some of the others hardly attract any attention from the potential buying audience?

With the competition getting fierce by the day, it becomes difficult for Amazon sellers to stay afloat. As an ardent Amazon seller, you will have to understand that in order to gain more clicks and attain higher sales, you must focus on ways that could help your brand stand out from the crowd. A well-optimized product listing is a perfect solution to ensure augmented exposure, higher sales, and improved conversion rates. Although the complex algorithm designed by Amazon can leave the sellers confused as to how the ranks move up and down with even the slightest change in the product listings. This impact can either make or break a sale. So, outsourcing Amazon product listing job to an experienced offshore partner is a viable thing to do.

Before understanding why outsourcing Amazon product listing creation and optimization tasks to an offshore service provider can prove to be beneficial for your business, you must be aware of what an Amazon product listing is and how important it is for your brand to grow.

Amazon product listing – A quick overview
An Amazon product listing is basically a product page on the Amazon marketplace that showcases all the relevant details about the product brands intend to sell. It also includes a group of images, videos, and infographics demonstrating the intricate product details in a lucid, visually-appealing manner. Apart from product descriptions and images, it also incorporates an enticing product title enriched with relevant keywords along with a significant number of customer reviews and ratings to complement the product a little more. The entire listing of a product depends on the above-mentioned aspects and optimizing a product listing basically involves playing around with all these key aspects.

An Amazon product listing is the face of your product – the better you present it to your potential buying audience, the more will be the sales. Product listings give sellers the leverage to demonstrate their offerings in true light and present them to the audience in the most captivating way to drive attention and make more sales eventually. If you are able to provide the information a potential customer is seeking, then the purpose is achieved.

When it comes to increasing the ranks of products, product listings play a pivotal role. The listings not only help in bringing in more traffic, but also ensure that your products are visible on the top of the Amazon searches. A successful product listing comprises:

A perfectly crafted title enriched with relevant, high-volume keywords & phrases
A well-detailed, yet engaging description
A group of well-optimized, visually-compelling images, videos, or other interactive elements
A considerable number of customer reviews and ratings
Maximizing Conversions with Outsourced Amazon Product Listing Services
Understanding your prospects is extremely crucial to creating a perfectly optimized product listing. Once you are well-versed with your target audience, optimizing your product listings won't be much of a problem. However, ensuring that your prospects choose you every time they intend to purchase a product is quite a challenge. This challenge can be countered by hiring an Amazon specialist who is well-versed with all the complex processes of creating and optimizing the product listings, yielding more sales and conversions. An outsourced professional can help you with enhancing your products' visibility by making your product listings visible to your prospects. After all, there's no point in having a top-notch product in your kitty that isn't even visible to your prospective customers.

Amazon product listing optimization greatly contributes to generating sales through increased visibility on Amazon's search results page. All that needs to be done is adhere to the guidelines laid down by Amazon for optimizing the product listings and achieving higher product rankings.
Boost your listings and sales with effective Amazon SEO tactics.
No matter which product you intend to sell as a new or an established Amazon seller, you can always take help from the experts. A majority of Amazon sellers have opted for outsourced Amazon product listing services to streamline their workflows and leverage their perfectly optimized product listings to increase exposure and maximize sales. So, there's no need to fret. After all, outsourcing can help you increase the growth potential of your business in the shortest possible time!

There are numerous benefits of outsourcing Amazon product listing to an offshore company to take your online business to the next level. Let us get down to discussing them right here!

Why Should You Outsource Amazon product listing
Since an Amazon seller needs to take care of a lot of other aspects of their core business, having an offshore Amazon consultant at your disposal can be a breath of fresh air! Rather than spending your valuable time on time-consuming jobs like optimizing the product listings, you can outsource the job to an expert instead to make things easier for you to handle and manage. An Amazon consultant can reduce your workload and handle all the aspects of product listing creation and optimization without much of a hassle. He/she will help you with the tedious task of product listing creation and optimization, and put the acquired experience to use for giving a boost to your Amazon store's ROI.

Still unsure why you should outsource Amazon product listing job to an expert? Here are some of the prominent benefits of outsourcing Amazon product listing to an offshore service provider for you to take note of:

Cost efficiency: Outsourcing the task of Amazon product listing creation and optimization can help sellers in cutting down their operational costs significantly.
Focus on core tasks: By hiring an expert possessing extensive experience in Amazon listings, sellers can lay more docs on the core aspects of their business.
Time-saving: Since creating and optimizing product listings involves a great deal of time, hiring an offshore partner can reduce the time spent on optimization significantly.
A boost in sales & conversions: Outsourcing the Amazon product listing optimization job to an Amazon consultant can take care of all your time-consuming listing jobs and give a boost to product sales and conversion rates.
Capitalize on a remote team of Amazon listing experts to gain maximum benefits.
Now, let us discuss how you can choose the right outsourcing partner for your Amazon store who could handle all the complex listing and optimization processes for you.
How To Choose The Right Outsourcing Partner
Choosing the right Amazon listing outsourcing partner can be quite a challenge for sellers seeking professional help in optimizing their product listings. But, once you pick the best one for your online business, there's no looking back!

As an ardent Amazon seller, you must look for the one who comprehends your requisite listing needs and is capable of catering to them with extensive years of listing and optimization experience. Analyze the options available and pick the one that best suits your requirements.

Here are a few options that you can opt for, while on the verge of outsourcing Amazon product listing job:

1. Hire a freelancer or an independent Amazon consultant
One of the options available with the sellers is outsourcing Amazon product listing job to a freelancer. There are a plethora of freelance platforms where you could share your requirements and choose a freelancer based on their portfolio and relevant area of expertise so as to ensure the fulfillment of your specific needs proficiently. However, if you have an overwhelming amount of work to be done like creating product listings in bulk or optimizing the entire product catalog, this won't be an appropriate option for you.

2. Hire an offshore Amazon consultant or listing specialist
An offshore expert working from a remote location away from his/her office or home can also be of great help to sellers seeking professional Amazon listing services. Onboarding an Amazon Virtual Assistant can aid in getting the work done in a suitable time zone and within the stipulated time frame. The only challenge sellers might face here would be the lack of communication or the inability of sellers to make them understand their exact requirements
3. Outsource to an offshore Amazon listing agency or service provider
Although the above two options are good to pick, going for a full-service Amazon listing service provider can help sellers get a variety of listing jobs done in minimum time. No matter how huge the job is, you'll be assigned a dedicated project manager to look after every task outsourced to them. All that needs to be done is elaborate on what needs to be done and you are good to go!

Wrapping up
Amazon is the largest marketplace for a reason! The above-mentioned benefits of outsourcing Amazon product listing can help you decide on the most crucial decision. Apart from these, sellers leveraging the platform for selling their products must also keep Amazon's guidelines in mind and match up with the A9 algorithm to give a boost to their product rankings. With the creation and optimization of visually enticing and compelling product pages, sellers can drive breakthrough sales for their online business.

Team4eCom is a leading service provider offering bespoke listing solutions to clients spanning across the globe. Our Amazon listing specialists go all out to deliver well-optimized, engaging product listings that make you stand out from the rest. Go ahead and share your requirements at info@team4ecom.com to take things forward.
FAQs Answered!
1. Apart From Listing Creation & Optimization, What Other Services do you cater to?
There are a plethora of other tasks that we undertake. These include:

Copywriting
Product Sourcing
Order Management
Search Engine Optimization
Customer Service Management
Social Media Management, and a lot more…
2. What is the Average Turnaround Time?
It entirely depends on your specific business needs.

3. What does an Amazon listing specialist do?
There are a plethora of tasks carried out by an Amazon listing specialist. These include updating product pages, creating Amazon product feeds, relisting products, merging or deleting listings, Amazon SEO, keyword research, and whatnot! Outsource Amazon product listing to a professional Amazon listing specialist to make things work in your favor.

4. What is the listing fees on Amazon?
The listing fee or the seller fee (as Amazon calls it) is charged for listing and selling items on the marketplace. It is very nominal and depends on many factors including product category, size, weight, price, etc. To know more about Amazon fees, connect with us!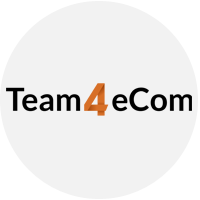 Brought to you by the Marketing & Communications Team at Team4eCom. Stay updated with the latest trends in eCommerce Product Data Management & Support Services along with informed articles, opinions, and interesting bits on the same.