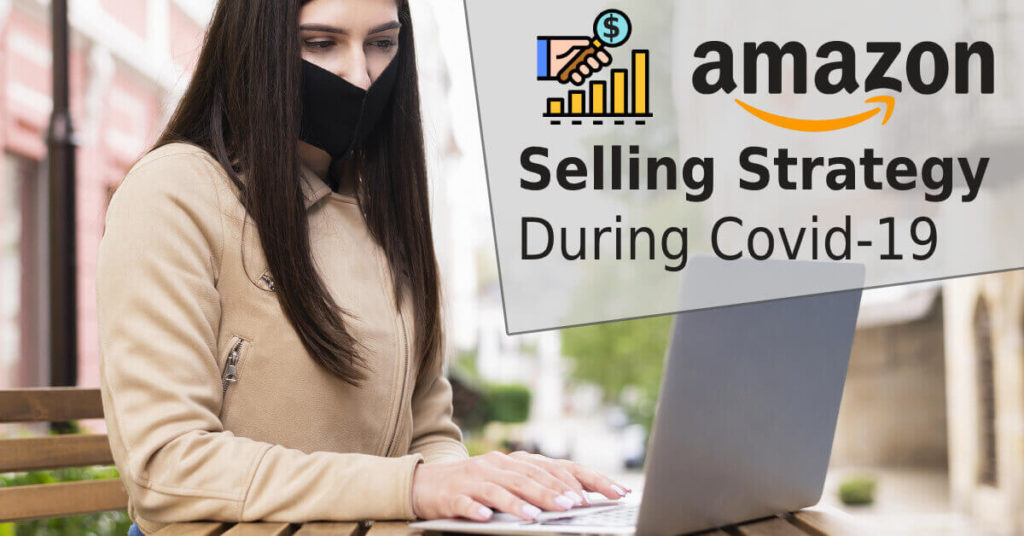 During the current coronavirus outbreak, most Amazon sellers are finding it difficult to cope up with the recent changes in its policies, ever increasing demand patterns, supply chain delays, surges in seller fees, and whatnot! Glance through the various ways you can continue to sail smooth on Amazon with a robust selling strategy:
1. Keep Abreast Of Amazon's Policy Changes
The first interim policy change pertaining to COVID-19 took place in the month of March, 17th march 2020, to be precise. It entailed restrictions on FBA inventory shipments for non-essential items at its EU and US warehouses, along with acceptance of products that are high on demand, but deemed as essential now. This policy change was crucial to free up warehouse space for essential items such as groceries, household staples, baby necessities, medical supplies, pet supplies, beauty products, and more. All of these are apparently the most needed products that customers require to stay healthy and safe while being constricted to stay at the comfort of their home during these unprecedented times.
It was a state of bewilderment for Amazon sellers, especially the ones who are earning revenue by selling non-essential items. And as every consumer or potential buyer is forced to stay at home, the demand for some items, such as books, craft supplies, toys and games, and home office supplies is increasing immensely. Sellers are having a hard time meeting these high demands in the light of the current FBA inventory shipment restrictions.
To make matters worse, Amazon has forbidden the creation of new listings for products pertaining to the novel coronavirus., including face masks and hand sanitizers. Additionally, it is also keeping a check on its marketplace for any false or misleading claim made in backend search terms and product descriptions. Recently, Amazon barred over a million product listings claiming such false COVID-19 claims. This calls for a routine auditing of Amazon listings by the sellers to not only prevent suspension of the seller account, but also ensure compliance of Amazon's policies.
2. Ascertain Alternate Fulfillment Channels
Initially, Amazon's move to impose restrictions on non-essential FBA shipments was supposed to last through April 5, 2020. But, realizing the gravity of the situation, Amazon allowed all sellers to keep a check on their 'Restock Inventory' page present in the Seller Central account and know whether any of their products have been added in the list of eligible products for FBA inbound inventory shipments or not.
The sellers who are selling products that are not yet qualified for FBA need to explore other alternatives for fulfillment. Infact, when FBA inventory levels are running low, you have the option to convert those product listings from FBA to Fulfilled by Merchant (FBM) or Seller Fulfilled Prime (SFP). However, if you, as an Amazon seller, intend to choose SFP as the fulfillment channel, then just make sure that you have been enrolled in the program previously, though you might not be using it. New registrations for SFP are not allowed as of now.
If not SFP, go for FBM. Simply select the 'Change to Fulfilled by Merchant' option from the dropdown menu of Seller Central Inventory dashboard and make the change in every listing.
No matter which fulfillment channel you opt for, make sure you have ample capacity to stock, manage and ship all the orders singlehandedly. If not, you can collaborate with any third-party logistics (3PL) company and let them handle shipments for you.
3. Explore Other Marketplaces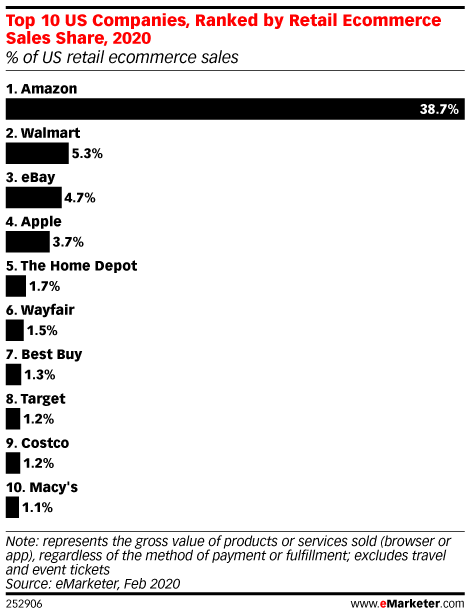 Amazon is a renowned name in the global eCommerce retail market and accounts for 38.7% of the US eCommerce sales topping the list of top 10 US eCommerce companies. However, the cut-throat competition, hefty seller fees, and the frequently changing policies have forced sellers to look out for other marketplaces, such as eBay and Walmart, to sell their products.
Although Amazon marketplace extends its eCommerce dominance in audience size and eCommerce share, yet there are significant opportunities for you to leverage on eBay and Walmart as well to boost incremental sales. You can adopt a holistic eCommerce selling strategy by selling products on all the three platforms.
4. Set Your Ad Spend Wisely
Approximately 73% brands promote their products on Amazon, surging from last year's 57%. With a plethora of brand advertising opportunities available, they gain remarkable exposure and garner the attention of their potential customers. However, if your stock levels aren't meeting the demand, then your marketing ad will do more harm than good due to the current jump in the number of shoppers. And this is the reason why the brands and sellers need to adjust their ad spend.
While you re-evaluate your advertising budget, do consider the current COVID-19 crisis. This is the time to reallocate the ad money according to the inventory levels and product demand. If your inventory is running low, it is time for you to discontinue the ads and spend the advertising budget on products having healthy stock levels.
5. Build Unique, Relevant and Engaging Content
Since shoppers have been staying at home due to COVID-19 outbreak, they are left with no other option but to shop online. And this is the prime reason why showcasing great content is of pivotal importance. Sellers can actually leverage their product content to engage their prospects and boost sales. The content you create must be of great value contributing towards creating brand awareness.
Discover diverse ways to expand your customer base such as creating live product videos, 'how to' videos, sharing relevant tips, and so on…
All these efforts will not only improve Amazon's product listings, but also help you leverage your social media channels.
Conclusion
The COVID-19 crisis is here to stay. But, the aforesaid tactics will surely help you stay afloat and achieve continued success. Team4eCom brings in place a dedicated team of experienced Amazon virtual assistants taking care of all your concerns including, Amazon product data entry, Amazon Search Engine Optimization (SEO), Amazon PPC, and the list goes on…
Get in touch with us at info@team4ecom.com to strategize a perfect marketing plan to sell better on Amazon marketplace.