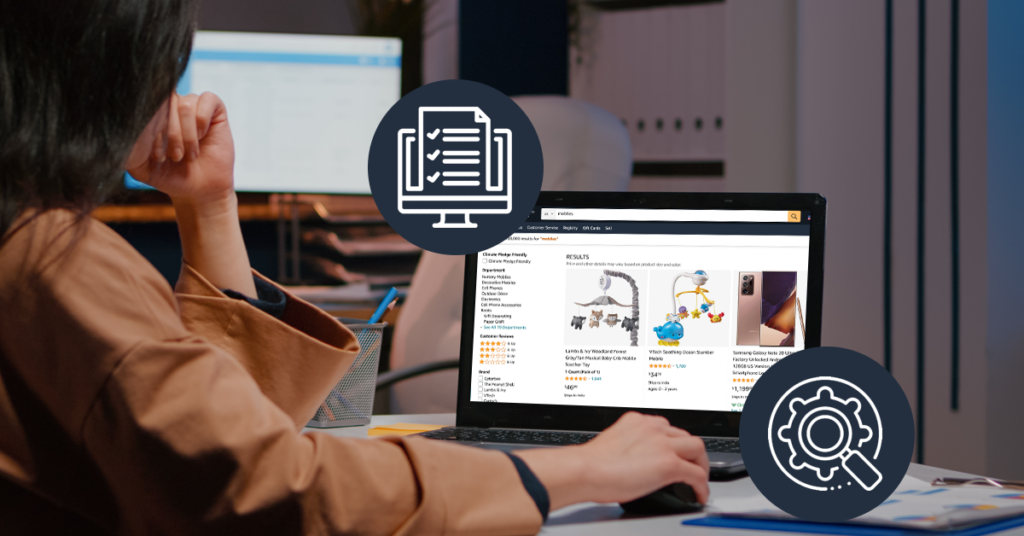 Before actually jumping on the optimization part, you must know the key strategies that you must work on to be successful as an Amazon seller:
Offer a great, high-quality product
Optimize your Amazon listings
Improve rankings on your search results page
Though rankings entirely depend on the A9 algorithm, you can still work on enhancing the product listings in the search results for climbing the ladder to success. The idea is to garner the attention of your potential buyers by effectively showcasing your products and accentuating the product pages too. The buyers usually take less than 30 seconds to go through a product page, and if it doesn't entice them, they tend to leave the page and even worse, go to your competing counterparts. So, in order to enable them to click on the 'buy' button, you need to make your product pages impressive.
Amazon product listing optimization is imperative to bring in more buyers to your product page. To be precise, there are 7 key things that buyers look out for on a product page before actually making a purchase. These include:
Title of the product
Image of the product (or a product video, if any)
Product descriptions
Price of the product
Keywords or search terms
Product reviews
Product categorization
If all the above aspects are well-optimized, you can easily convert your visitors into customers. If not, then optimizing them is a viable thing to do. So, here's how to go about it with this handy Amazon listing optimization checklist:
1. Title of the product
Counted among the most essential elements of a product listing, product titles must comply with Amazon's guidelines before attempting to write them. A well-optimized, engaging title will instantly garner the attention of your potential buyers. So, in order to present your product's title in an exquisite way, then make sure that you incorporate all the relevant search terms in the product copy. You can hire Amazon listing experts for creating professional, yet captivating product titles.
Here are certain points you need to keep in mind while crafting a title for your product and performing Amazon title optimization:
Limit the title to 200 characters
Incorporate relevant keywords with a high search volume
Use pipes (|), dashes (-), etc. to break the title to improve readability and avoid unnecessary confusion
Mention all the necessary details – brand name, model number, color, quantity, series, size, etc.
Add the USP (Unique Selling Point) of the product
Don't capitalize the entire title
Avoid overdose of information
Don't add HTML tags or special characters in the title
Refrain the use of subjective adjectives such as great, awesome, excellent, fantastic, etc.
Avoid overstuffing keywords in the title
Don't incorporate trivial aspects such as Free Shipping, etc.
Keep the above tips in mind while creating product titles in order to ensure an effective Amazon product listing optimization.
2. Image/s of the product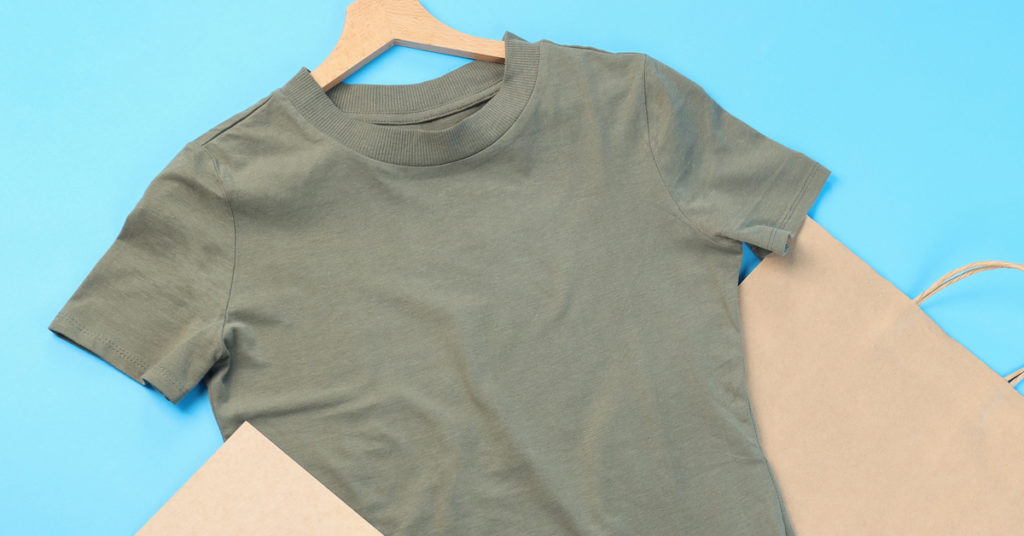 The quality of your product images greatly contributes to boosting your eStore's sales. Showcase your products to your prospective buyers in the most captivating way possible.

Glance through the Amazon image optimization checklist here:

Capture photos in bright white light
Use white image background
Align the product in the center of the image
Add multiple views for a single product
Use high-resolution images to get a better zoom-in view
Don't use watermarks, texts, logos, and other distracting elements
Avoid including accessories and props in the primary or main image
The inclusion of an infographic may accelerate the sales process
Use JPEG (.jpg) file format for the images
Refrain from showing accessories and similar products that you are actually not selling
With the above Amazon image optimization checklist, it will become easier for sellers to garner their potential buyers' attention and bring in more conversions.

3. Product descriptions
You can easily seal the deal by crafting short, lucid, and compelling product descriptions. In order to rank high in Amazon's search results as well as other search engine results, it is important that a well-detailed description is crafted to convince your potential buyers to click on the 'buy' button. With effective Amazon description optimization, sellers can make the most of their online store and garner more engagement and visibility thereof.

Let us throw light on the checklist for Amazon description optimization for your products:

Highlight the prominent features and illustrate the facts in short, crisp, and lucid language
Incorporate essential product details viz. brand name, size, color, model number, compatibility, series, etc.
Check for any grammatical errors or spelling mistakes
Leverage engaging Amazon A+ content to boost sales and engagement exponentially
Don't include promotional information and/or shipping details in the description
Don't use HTML tags, special characters, or symbols in the description
Avoid using subjective or time-sensitive terms such as 'great value', 'hot selling', etc.
Capitalize the first letter of every sentence for better readability
Refrain from adding an email or web address
Since product descriptions are a vital part of the product detail page, it is important that you keep it as enticing as possible to garner the visitor's attention. Opt for Amazon listing optimization service and get things sorted for your Amazon store.
While you carry out Amazon description optimization for your products, highlighting the features of the product you are selling is also important. If you intend to make your product features more attractive and noticeable, then you must elucidate the information in the form of bullet points.

Most buyers want to look at the key features of the product they are about to buy. So, it is important that the features are illustrated in an exquisite and convincing manner for the buyer to decide on buying the product. An Amazon listing specialist can help you accentuate the right set of attributes and attract more visitors to your product page.

Take a look at the following Amazon product listing optimization checklist to get a bit more clarity on what needs to be done while optimizing Amazon description for your every product:

Enumerate the most significant features at the top followed by the less significant ones
Use up to 5-6 bullet points only and capitalize the first letter of each bullet point for better readability
Highlight the distinguishing factor that makes the offered product unique and better than your competition
Include call-to-action words and phrases in them
Limit the use of keywords and avoid overstuffing
Refrain from using terms like 'great value, 'hot selling', 'stand out from the crowd', 'unique design', etc.
Don't include special characters / HTML tags
Avoid using promotional information, shipping details, exclamation marks, etc.
Craft compelling product descriptions to drive more buyers to your pages and improve your Amazon product listing optimization game.

4. Price of the product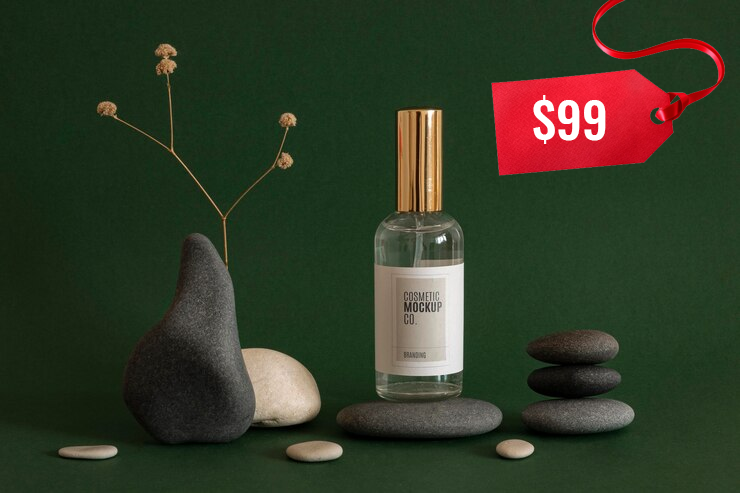 As part of the Amazon product listing optimization, the product price checklist you must follow:

Watch out for the prices of your competitors in real-time
Try to keep your prices competent, yet profitable
Reprice your products as and when required, based on the price fluctuations observed, especially during special events or occasions
Do your research well to avoid too many price adjustments at a given point in time, especially when you have an extensive product catalog
These are the few pricing strategies for Amazon that you can adopt to stay ahead of the curve.

5. Keywords or search terms
The 'Search Terms' section forms the back-end of a product listing. All that needs to be done is adding the main keywords, that too only one per line.

Here are a few things you must keep in mind:

Incorporate the primary keywords that have not been used in the product title
Use secondary keywords or search terms as well
Mention the applications of the products as well along with the variants available
Include abbreviations, misspellings to enhance the visibility of your products
Don't mention brand name repeatedly that Amazon usually picks up automatically
Don't add keywords that have already been incorporated in the product title
Avoid mentioning the name of the seller
Don't include subjective terms such as 'on sale', 'best', 'available now', etc.
Intend to boost sales by finetuning your product listings on Amazon?
6. Product reviews
Although product reviews aren't under our direct control, we can still work towards optimizing the product listings to improve customer reviews and ratings significantly. Here's what you can do:

Encourage shoppers to share their experience in the form of customer reviews
Leverage emails, order shipments, Amazon's Early Reviewer Program, or even Amazon Vine Reviewer Program to get reviews for the product offered
Monitor and revert to customer reviews regularly to understand how you can improve your products and build a positive reputation on Amazon
Offer free shipping, on-time shipment delivery, hassle-free returns, and a conducive refund policy
Focus on customer satisfaction to make your business thrive
Invest in Fulfillment by Amazon (FBA), if need be, to render an incredible customer experience and bring in more positive reviews, and consequently, boost product rankings
Take note of the above aspects to make sure that your Amazon product listing optimization process yields maximum traffic and conversions.
7. Product categorization
If your product listing is too broad or falls under a wrong or unrelated category, then you might not get the desired engagement. Here's a quick checklist for you to organize your product categories well:

Put your products under the right categories and subcategories
Review the existing products and make sure they fall under relevant categories
Focus on matching product SKUs with the respective categories and place them with the right set of attributes to ensure accurate search results
With an Amazon product optimization checklist available at your disposal, sellers can actually leverage their online store to yield better sales and conversions.

Wrapping Up
Amazon product listing optimization involves a great deal of time and effort. It calls for working on each and every element explained above with utmost care and precision. Hire an Amazon Virtual Assistant (VA) from Team4eCom to improve your products' visibility and get more sales. Get in touch with us at info@team4ecom.com to take things forward.
Get To Know More…
1. How to avoid suppressed listings on Amazon?
Fixing your suppressed Amazon listings can prove to be a tedious task. Instead of working on fixing the suppressed listings, it is better to avoid the situation altogether by carefully carrying out the Amazon product listing optimization process. So, how can you make sure that your product listings don't get suppressed on the Amazon marketplace? You can do so by avoiding the following mistakes:

NOT uploading the main or primary image – It is extremely pivotal to upload the main or primary image for the products offered. If not even a single image is incorporated in your product listings, then Amazon is bound to consider your listings incomplete and will consequently suppress those listings.
Non-adherence to Amazon's image guidelines – Amazon has a pre-defined set of rules and guidelines that every seller must follow. If sellers fail to comply with them, for instance, uploading the primary product image without a white background, then chances are that your listing will eventually get suppressed.
Lengthy or promotional product titles – Using long listing titles can also get your product listings suppressed by Amazon. Also, avoid promotional titles like 'cheapest', 'best', or 'top-rated' to prevent listing suppression. With proper Amazon title optimization, sellers can prevent their listings from getting suppressed.
Duplicate product listings – Even if you create a duplicate product listing accidentally, you might end up suppressing your own listings.
2. Why are listing variations necessary?

Listing variations on Amazon can help sellers in making their brand stand out and improve customer experience. Here are a few reasons why Amazon sellers rely on listing variations to enhance their potential audience's buying journey:

Improved visibility by merging the low-selling products into a high-performing listing
Get combined product reviews by collating different listing variations on the parent ASIN page
Better sales and conversions by bringing in higher engagement and making your prospects stick to your brand
A boost in overall organic rankings of a parent listing with every positive sale from a child ASIN
3. What is the difference between closing a listing and deleting one?
Amazon sellers can either close a listing or delete it as per their needs. A closed listing is the one that Amazon puts in inactive status in the inventory pages whereas a deleted listing will no longer be seen in the inventory pages but sellers can still access the sales data pertaining to it. In addition to this, while a closed listing can, at a later stage, be used to sell items, a deleted listing will be permanently removed from the seller account along with all the product information and sales history.

4. Why adding or uploading a video to your product listing is a good idea?
Incorporating videos in a product listing is definitely a smart move as an Amazon seller. By including video/s while optimizing product listings on Amazon, you can help your potential buyers in deciding on their purchase with a detailed illustration of how the product actually works. Videos have the power to convince the shoppers to choose you over your competitors without much of an effort. It is an easily accessible and effective way to promote your products and boost engagement.
Also Read:Benefits of outsourcing Amazon product listing to an experienced offshore company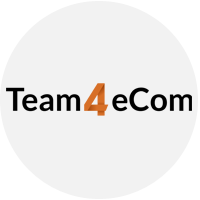 Brought to you by the Marketing & Communications Team at Team4eCom. Stay updated with the latest trends in eCommerce Product Data Management & Support Services along with informed articles, opinions, and interesting bits on the same.